Last weekend, Bitcoin slammed all the way, and finally stood firm again at the $9000 major mark, and the market bullish sentiment was unprecedentedly high.
In November 2017, BTC broke through $9,000 for the first time. Two years have passed, what has changed in the Bitcoin network? Why is the basic situation of Bitcoin better?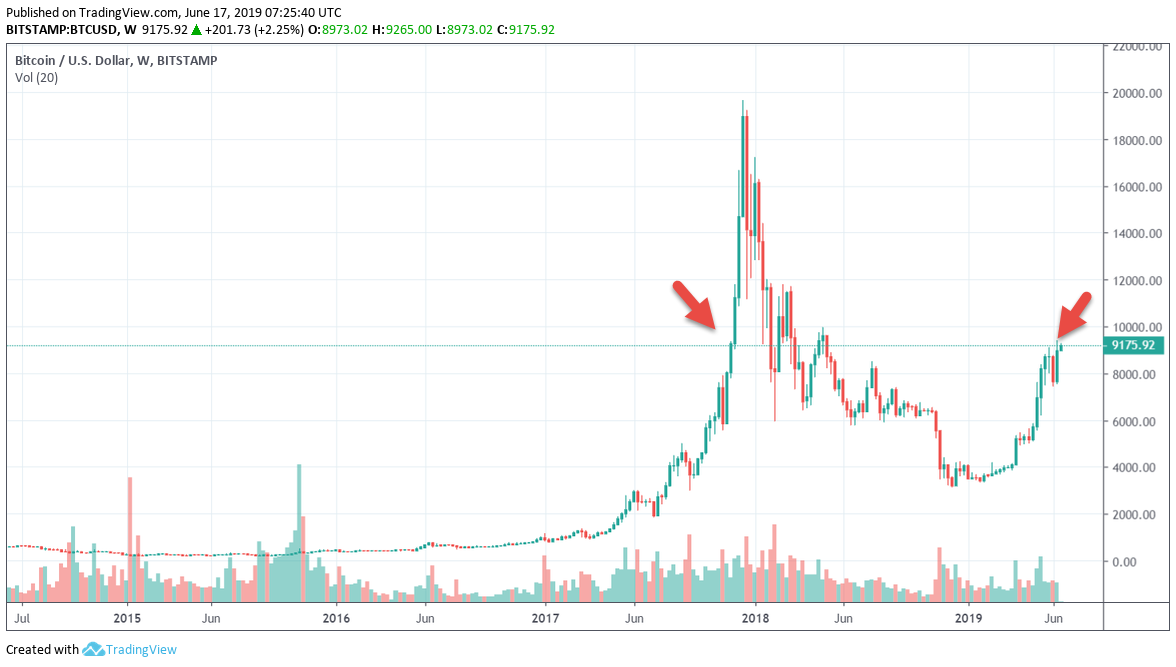 Giant calm layout
When the BTC soared to $9 million last time, there were only a handful of companies that accepted bitcoin payments in the market, and when the market fluctuated sharply, these companies often cringed and the pace of entering the encryption field was delayed.
By 2019, more and more industry giants began to steadily lay out and develop encryption business.
Since last year, Microsoft has been working with Nasdaq to develop blockchain technology. Last month, market news showed that Microsoft will launch the first decentralized infrastructure built directly on the Bitcoin blockchain, and the BTC symbol was added to the currency option of Microsoft's flagship product Excel. Earlier this month, Apple added a BTC symbol to its new icon set.
In the giants who are rushing into the field of encryption, Facebook is undoubtedly the leader. Today, Facebook is focusing on building a digital currency-based payment system that is expected to disrupt the traditional e-commerce landscape and become the largest mainstream digital currency application to date.
Compared with two years ago, in 2019, a very different bitcoin ecological picture was drawn. The market is more aware of "digital gold" and has a deeper understanding of bitcoin adoption, and the organization's investment in encryption. It is also firmer and more stable.
Institutional investment is in full swing
In December 2017, the Chicago Board Options Exchange and the Chicago Mercantile Exchange launched Bitcoin futures trading. However, the market view is that after the launch of Bitcoin futures, there may be people who sing the cryptocurrency such as Bitcoin to short the bitcoin, which became the fuse of the bitcoin crash.
Although the FOMO sentiment ignited the BTC price to further rise to the peak of history, most institutions just looked around. Investors in the field of encryption include only a few hedge funds and blockchain investment companies, and few large institutional investors emerge.
This year, Fidelity Digital Assets, a financial giant's Fidelity, is launching a digital asset trading service for institutional clients; the Bakkt platform of the Intercontinental Exchange (ICE) will launch a bitcoin futures contract with physical settlement; Nasdaq TD Ameritrade, a publicly traded encryption financial services company, was also exposed to testing BTC and LTC transactions.
In the past, major investment banks generally held a negative attitude toward cryptocurrency. JPMorgan CEO Jamie Dimon repeatedly criticized Bitcoin, saying that cryptocurrency is a kind of "fraud" and that buying bitcoin is "stupid". But now, the world's top investment bank even has its own cryptocurrency – JPM Coin.
Bitcoin fundamentals are getting better

Since 2017, the Bitcoin blockchain has been continuously developed. According to cryptic analyst Kevin Rooke's recent tweets, bitcoin transaction speed, adoption rate, computing power and block size are constantly increasing, while transaction costs have dropped significantly by 69%.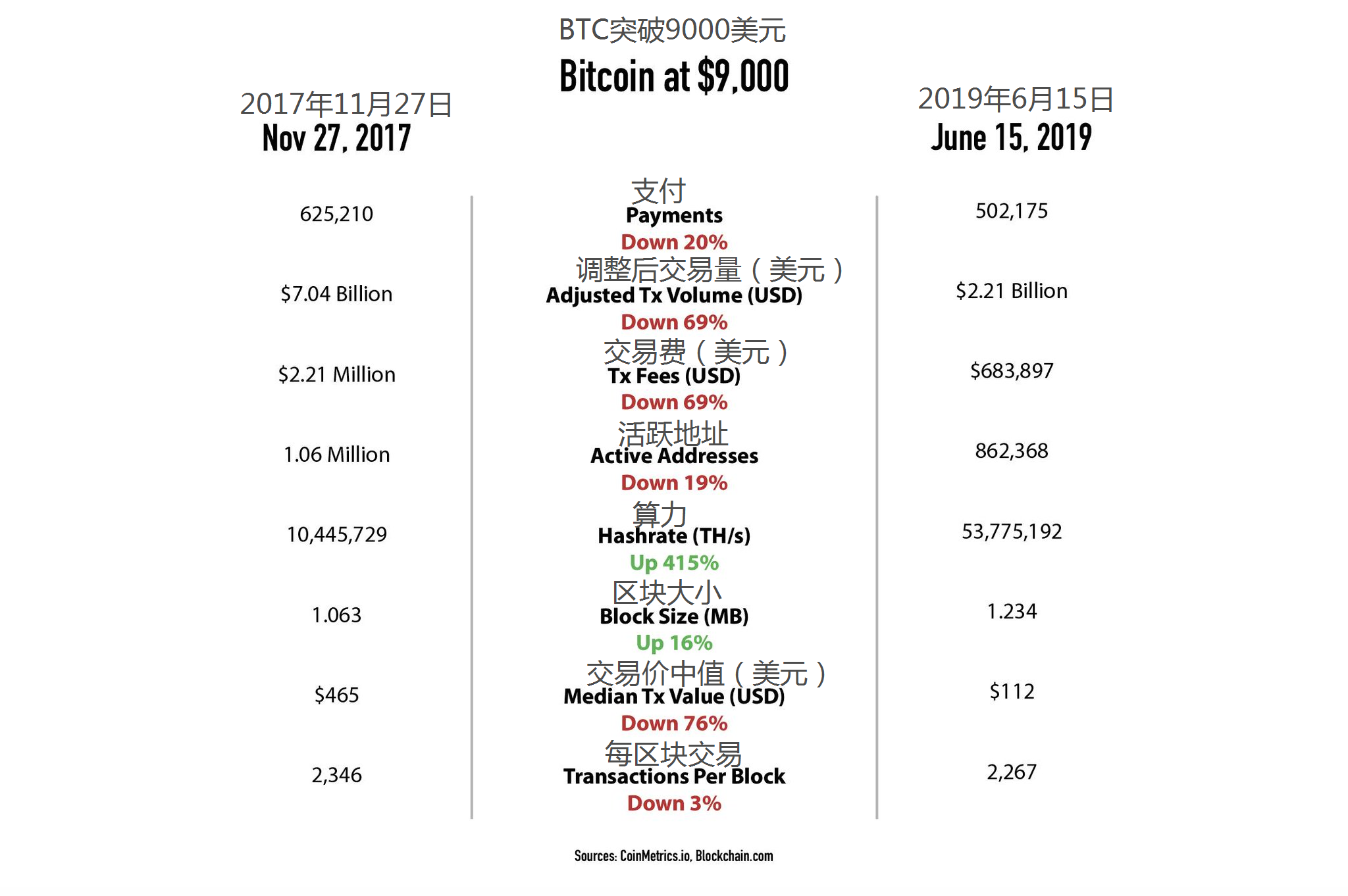 However, bitcoin payments and transaction volumes are declining, and people who use bitcoin as a payment tool and value store are becoming less and less.
In 2017, most people have not even heard of Bitcoin. Today, bitcoin and blockchain technologies have permeated people's daily lives and even appeared in high-level government dialogues.
The Bitcoin network has changed a lot since the last BTC breakthrough of $9, and this may be just the beginning. With the rapid development of blockchain technology and the maturity of the encryption market, the future of Bitcoin is worth looking forward to.
Source: Shallot APP , copyright belongs to the author.