The 2.7 billion users expect the Facebook currency to be late, but can you make you excited?
Facebook today published a 29-page white paper on the agreement behind his support for the global currency and his goals:
Decentralized, programmable database to support small fluctuations in cryptocurrency (stable currency).

Excited?
In order to achieve his decentralization, the first is to have a founding member to form an organization Libra Association. After that, I hope to transfer the node members to those who have Libra.
Excited?
The white paper highlights and demonstrates Facebook's distributed consensus algorithms and the results achieved so far.
Excited?
They also invented a new language Move to program blockchains to implement programmable and smart currency.
Excited?
Anonymization, implemented by public key private key.
Excited?
Alliance chain of access methods.
Excited?
The governance mechanism is implemented through the Move program, the consensus of DPOS.
Excited?
Programmable currency, smart contract.
Excited?
The POS consensus will be used later, but it has not yet been implemented.
Excited?
The currency will be destroyed regularly.
Excited?
Historical transaction data is not required for verification, allowing the phone to verify.
Excited?
Still a semi-finished product.
Excited?
There are 53 heavyweight signatures, but no Mark and Marcus.
Almost excited.
However, the previous media reports were somewhat exciting. Isn't the digital currency like this? Once you land, it makes people look impressive.
In December 2017, David Marcus, vice president of Facebook messaging products, entered the board of Coinbase.
In August 2018, David Marcus left Coinbase's board of directors and was considered a conflict of interest. Because in May 2018, Marcus was appointed to take charge of blockchain technology.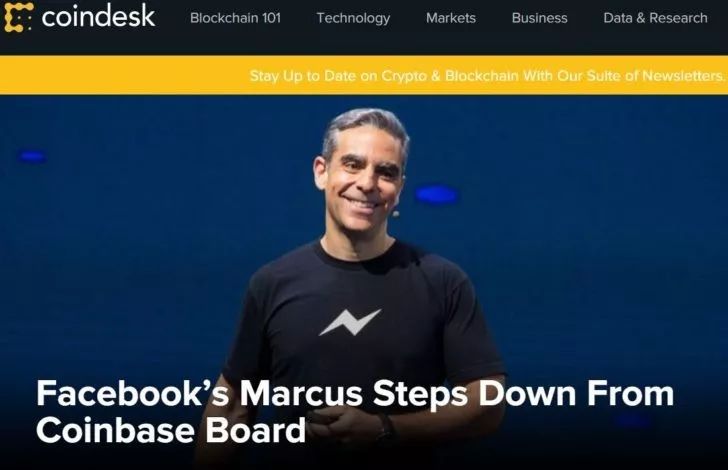 In December 2018, Bloomberg reported that Facebook is developing a stable currency, but stable coins, such as USDT, are centralized, and in fact have little to do with the decentralized blockchain, mortgage a French currency, in exchange for a The number that can be traded. The biggest problem is super-issue, who knows if there is a real mortgage, and who knows if the mortgaged currency has been misappropriated. In short, this unregulated centralization and the spirit of the blockchain are contrary. Because you need to stabilize the currency, because many countries do not allow legal currency and cryptocurrency to trade, and traditional financial institutions do not dare to take the risk of being the first to eat crabs. This will give you a startup without any historical burden. opportunity.
According to the news, there is no doubt that Facebook wants to issue stable currency. In order to alleviate the doubts about the centralized operation of the stable currency, many financial companies and institutions have gathered to endorse.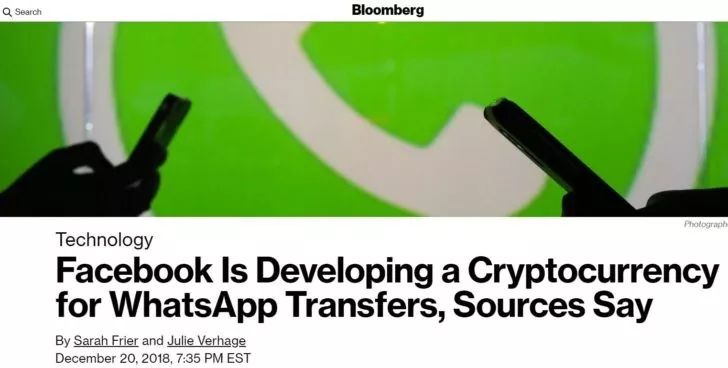 In February 2019, Facebook acquired the British blockchain company Chainspace, more of a talent acquisition, not a acquisition business. At the same time, in the beginning of 2019, Facebook was also recruiting relevant talents in the blockchain. At the same time, investors are required to endorse their stable currency projects.
In February, the New York Times reported that Facebook was discussing the issue and trading with the head exchange. But then the date was postponed. Among them, Coinbase and Gemini are two of the exchanges.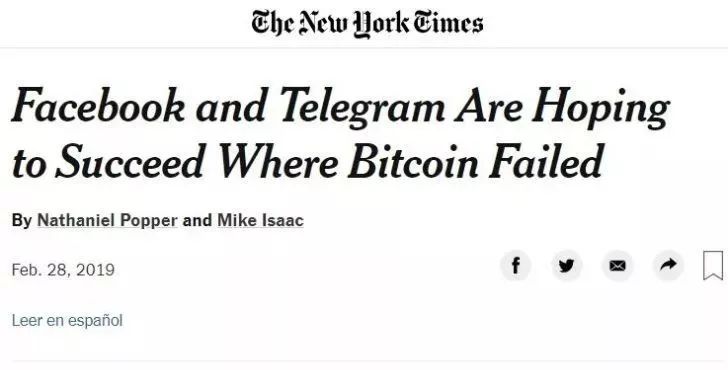 In April 2019, at the F8 meeting, Mark Zuckerberg mentioned that he believed that Facebook should be able to pay as easily as sending a photo. This has increased the story of everyone issuing stable coins to Facebook.
In May 2019, New York Times reporter Nathaniel Popper sent a tweet saying Facebook was looking for funding for the project. Wall Street Journal said Facebook is discussing with payment companies Western Union and Visa. At the same time, the US Congress is paying attention to this matter, and then the company dug two compliance people from Coinbase. At the same time, encryption economist Christian Catalini joined Facebook.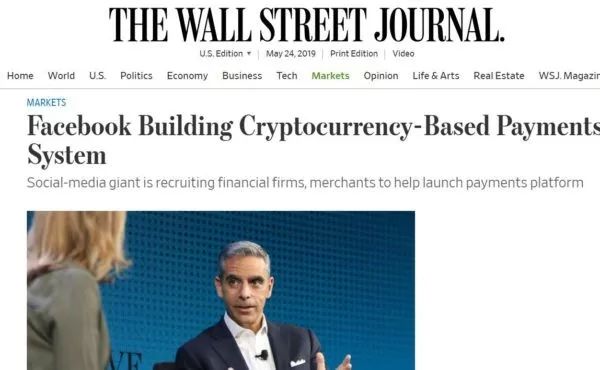 Reuters found that Facebook registered a company Libra Network in Switzerland for financial services, and the blockchain is part of it. The person in charge of Libra is also responsible for Facebook's business in Switzerland.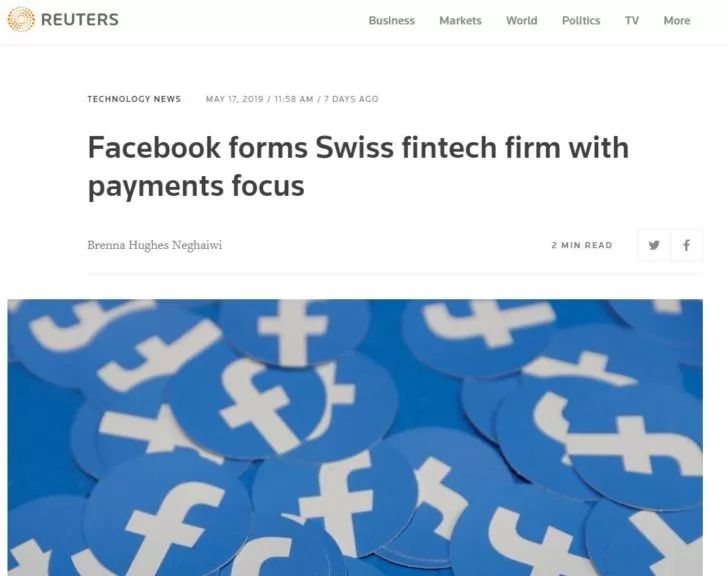 The BBC reported that the test will be launched at the end of the year and then officially operational in the first quarter of 2020. If you pay with GlobalCoin, users can get a discount.
June 2019, today, June 18, Facebook released a white paper, officially preparing to release stable currency. According to the June 2 Financial Times report, Facebook is discussing with the CFTC whether and how to accept regulation. The Information on June 5th said that Facebook's stable currency is a transaction currency designed to be borderless, with no transaction fees, mainly for the use of developing countries with unstable currencies. On June 14, the Wall Street Journal reported that Facebook has gathered a number of well-known companies, such as Visa, Mastercard, Paypal and Uber, each of which invested $10 million in future operations of GlobalCoin. At the same time, many people from the financial sector have also been reported to join.
It seems that 2.7 billion users are the core competitiveness of Facebook's cryptocurrency!
Author: Chen Liren
Source: Waiting for the word (WeChat public number)