Jimmy Song
talks about forked sentiment
Bitcoin core developer Jimmy Song tweeted:
Lessons learned from the civil war (which should be referred to here as bitcoin forks):
Business cannot represent bitcoin
Miners can't represent Bitcoin
Users have the sovereignty of Bitcoin, and you can't force users to do what companies and miners want them to do.
Twitter allows users to voice people who want to control them, which increases (bitcoin) anti-fragility.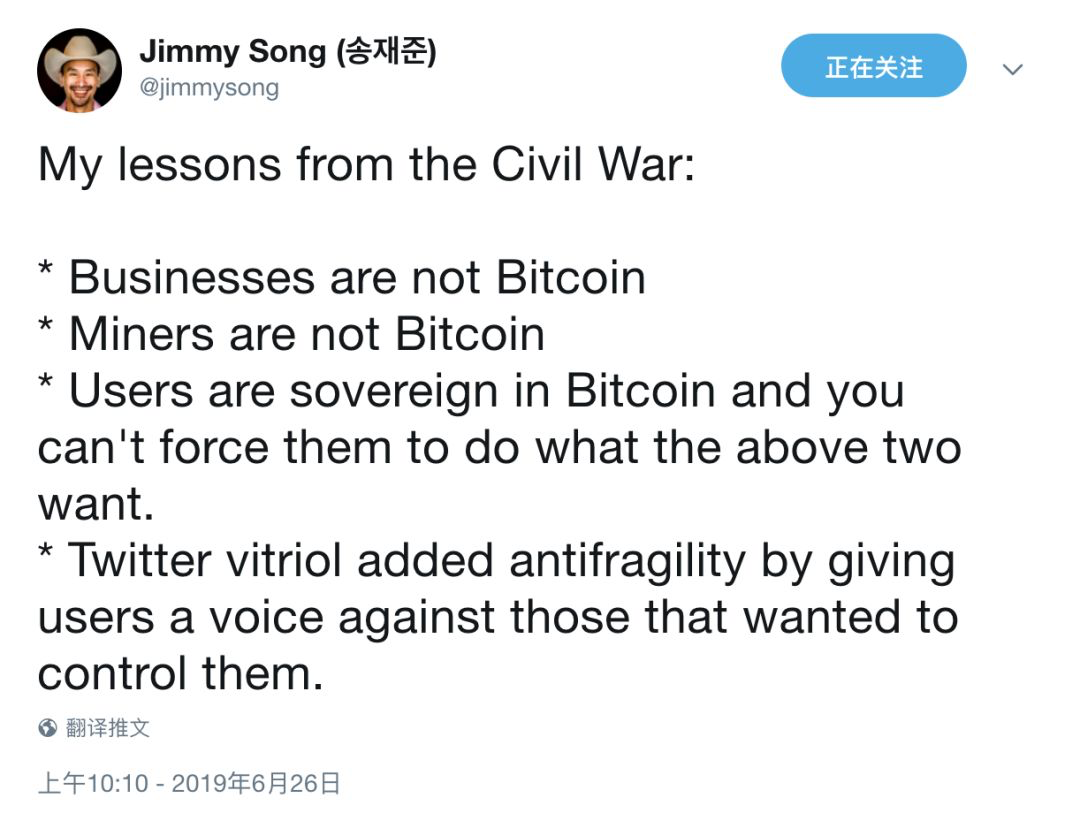 Erik Voorheees, CEO of ShapeShift Exchange, dismissed and commented:
No one wants to "control the user." What does that mean? No one can control Bitcoin users, this is the key. Please stop these derogatory narratives.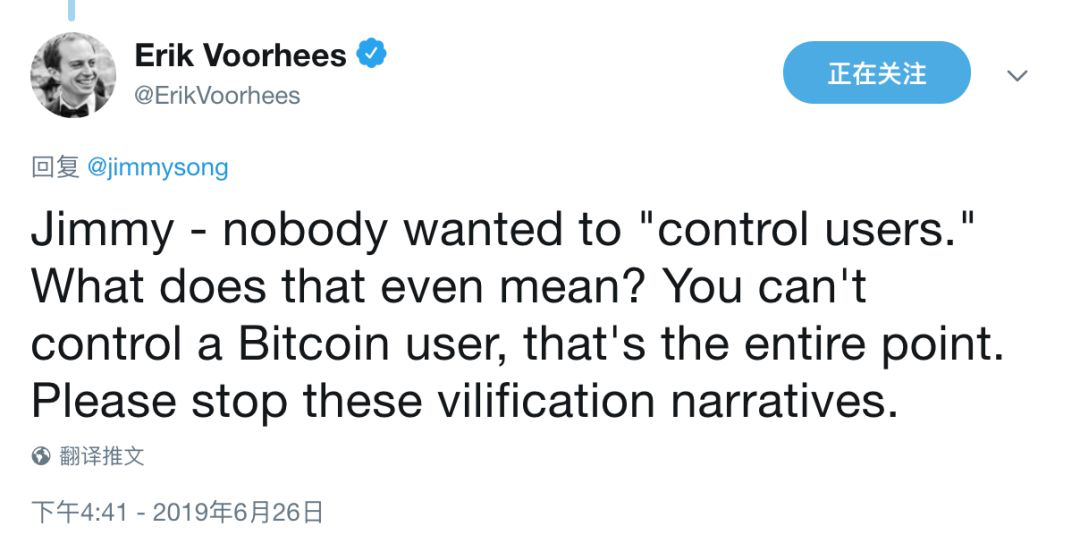 Ethereum will become increasingly scarce
Ethereum loyalty, EthHub_io founder Anthony Sassano:
Eth because of these will only become more scarce:
– Decentralized financial (DeFi) locks
– Locking of the pledge economy (Staking)
– Locking of decentralized autonomous organizations (DAOs)
– Loss and freeze caused by (bug, accidental sending, etc.)
– Loss caused by the verifier's offline (Note: validators refer to the Ethereum 2.0 Casper and the verifier of the fragment consensus mechanism.)
– Burning at the state of the rental fee (here referred to as the Ethereum state-rent proposal)
– Burning when paying gas charges (EIP-1559 proposal proposes to burn the fee)
In addition, in the agreement, the issuance of Ethereum will continue to decrease. In Ethereum 2.0, the circulation is likely to be less than 0.5%.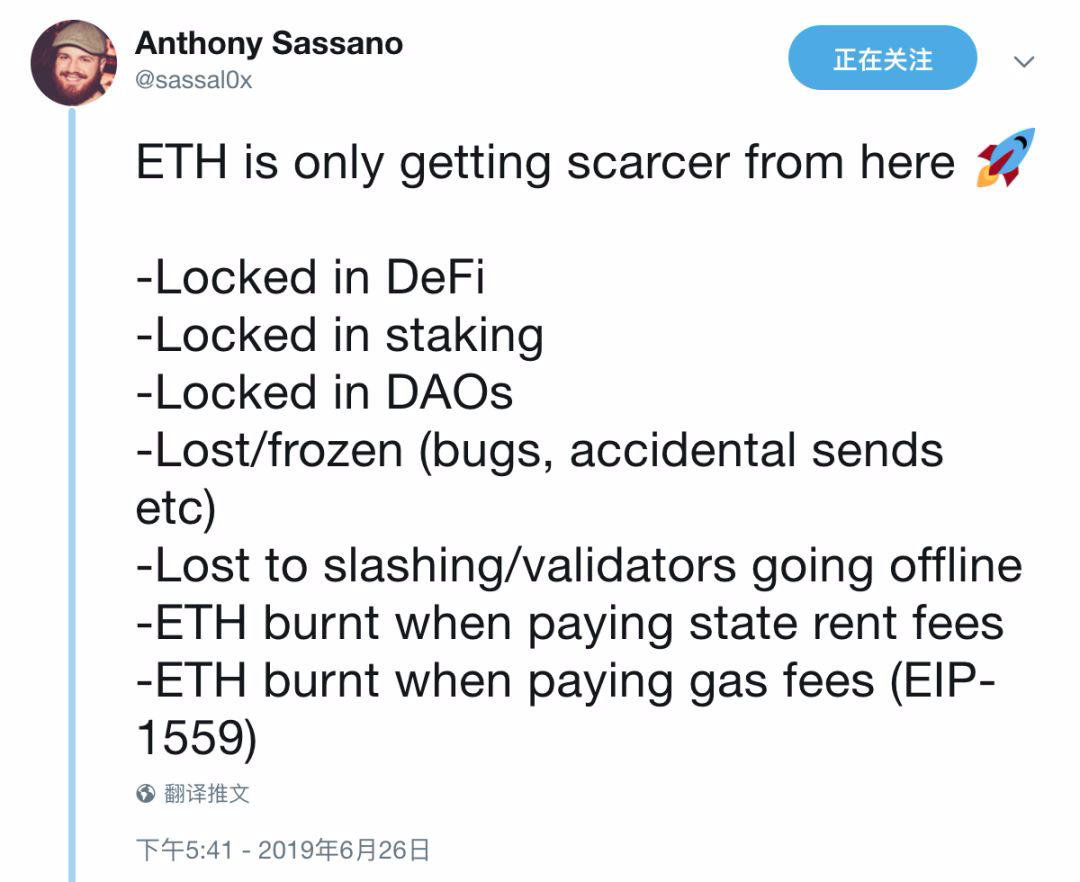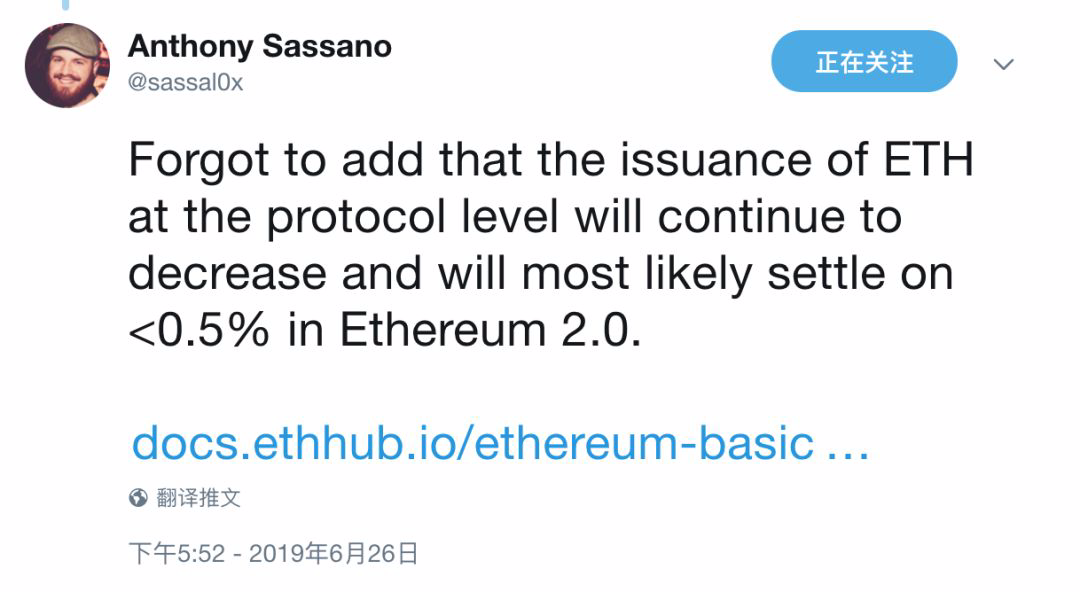 Coin Ann launches Coin Exchange Exchange 2.0 and open margin trading
Coin An CEO Zhao Changpeng tweeted:
At the time of the fierce game of bitcoin prices, the company launched the currency security 2.0 and opened the margin trading to everyone.
Regardless of the bulls and bears, we are all building.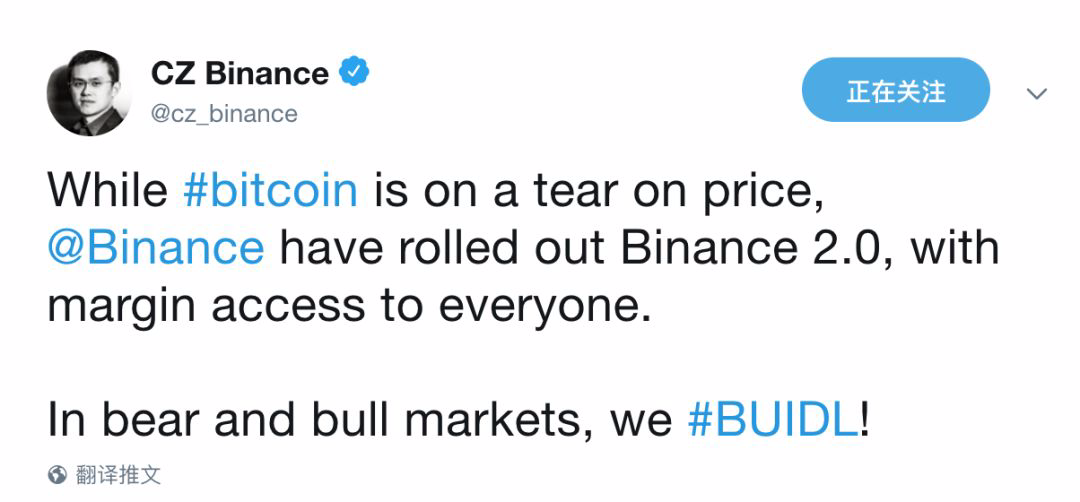 CZ also added: One of the key improvements to the 2.0 upgrade is performance. At the peak of the transaction, if you experience delays or other performance issues, be sure to use 2.0. Due to the legacy performance bottleneck, we will soon disable version 1.0.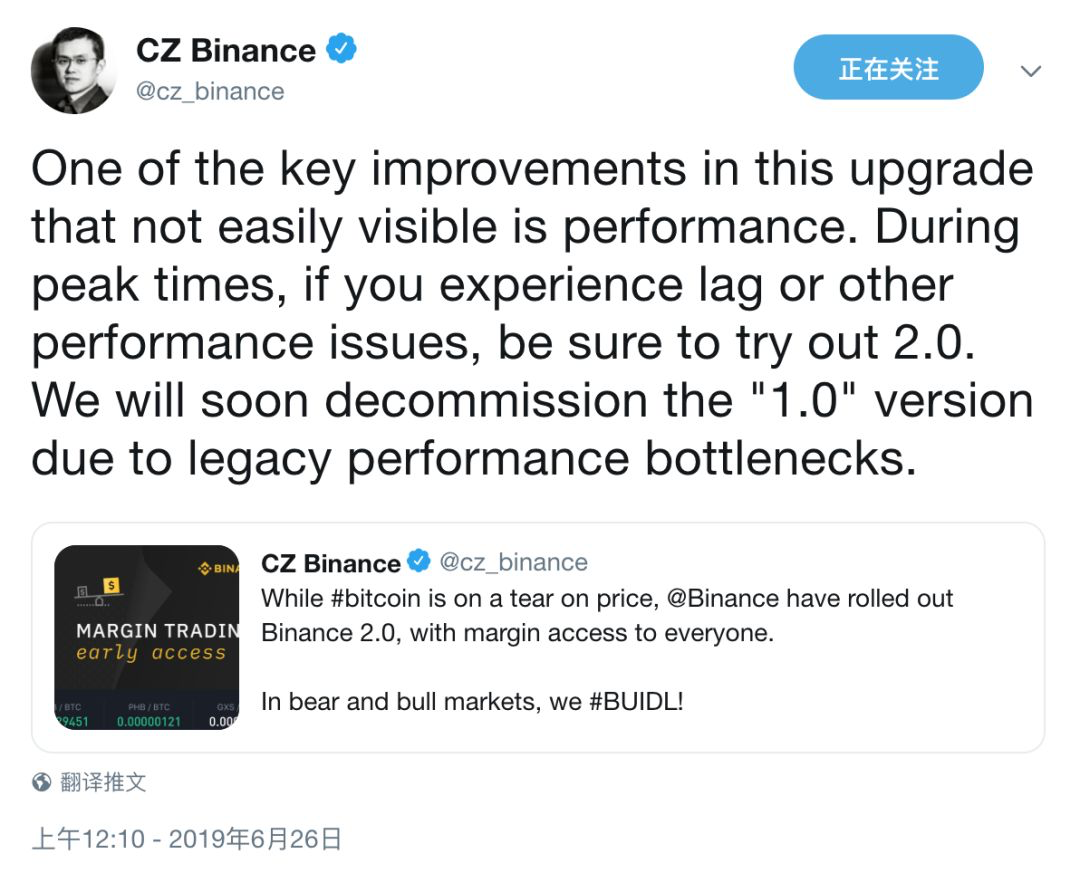 1. Cashapp official Twitter confirmed that in addition to supporting Bitcoin trading, Cash App now supports Bitcoin deposits. Twitter CEO Jack Dorsey tweeted that "now you can use cashapp to access Bitcoin."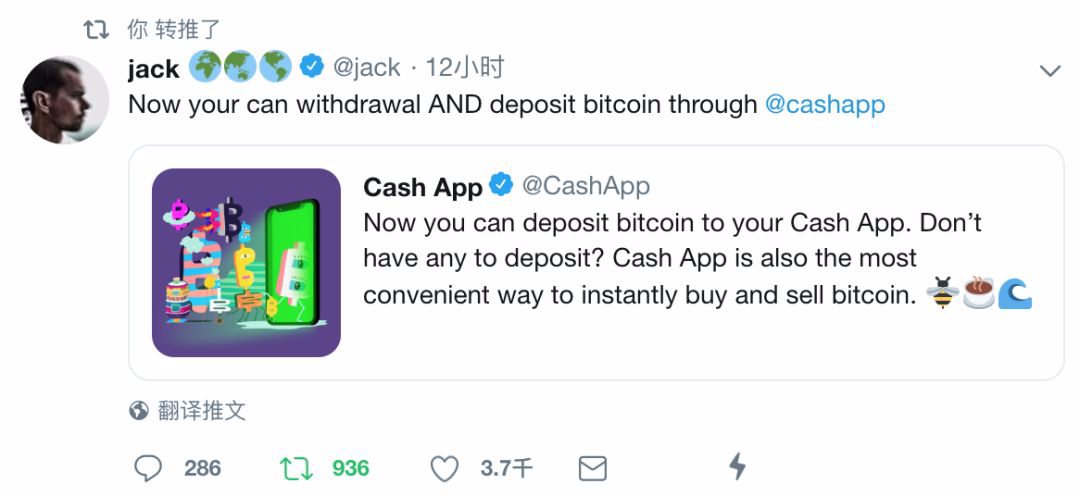 2. According to The Block, Opera (a US-listed company) has released an IOS browser with a built-in cryptocurrency wallet.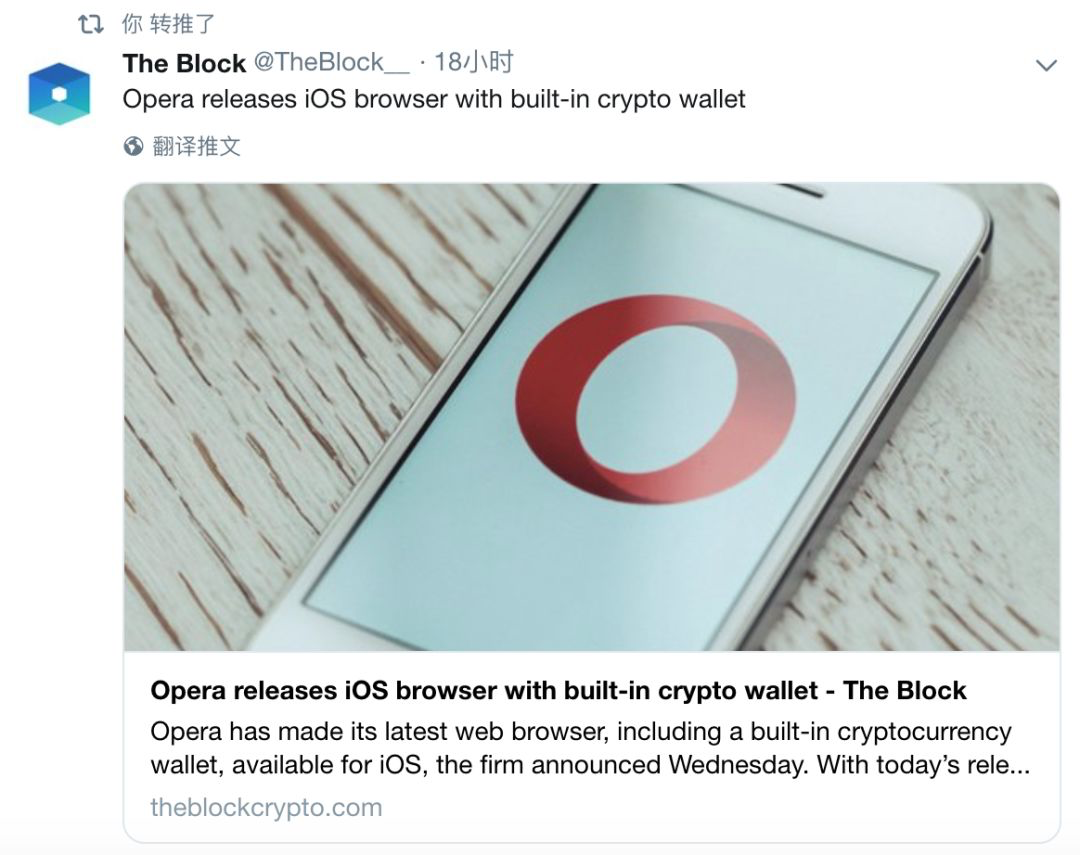 —— End ——
Turn around every day and see the big coffee point of view, bringing you the freshest and most interesting points.