Facebook has been publishing Libra's white paper for the cryptocurrency project for more than a decade, but comments on it are still in the newspaper.
In addition to the closely related blockchain practitioners, the traditional Internet big V, such as Ma Huateng, Sogou CEO Wang Xiaochuan, have expressed their views on Facebook's Libra project. Because of the program saying, "You give me one hundred bitcoins, I don't want it," and the economist Lang Xianping, who has been satirized by blockchain enthusiasts every once in a while, is "praising". The Libra project said that " financial technology will also trigger a new wave of enthusiasm. "

On July 3, the US Congress suddenly sent a letter asking Facebook to immediately stop the Libra project, saying that " if we do not immediately stop the implementation of the project, we will face a new system that will trigger a financial tsunami if it fails. " It is mentioned that Libra may help a new global financial system centered on Switzerland, which will challenge US monetary policy and dollar status.
Although Facebook's Libra project is destined to be obstructed, the traditional Internet social application giants that have entered the blockchain, launched or are about to launch digital currency, are not only Facebook, but also Japan's Line and South Korea's Kakao.
01 Japan Line: Not only digital currency, but also trading platform
Line is one of the most used social software in Japan and was launched by the Japanese subsidiary of the Korean Internet group NHN.
According to Bloomberg, Line is about to get a license to launch a cryptocurrency trading platform in Japan. By then, 80 million Line users in Japan can directly purchase and sell cryptocurrencies, including Bitcoin and Line's own cryptocurrency, as well as shopping, transfer and so on in the ecology of Line.
Line's current chairman and CEO, Izawa Gang, believes that the development of blockchain technology will go through three phases: the first phase is virtual currency, and the second phase is to smart communication (smart contract developed with blockchain technology) The third stage will be integrated into all aspects of social life.

▲Line current chairman and CEO
Although Line has long established a mature online payment product, LINE Pay, in the face of the blockchain solution, Line chose to embrace the new technology, apply for a license for the Japanese cryptocurrency trading platform and launch its own cryptocurrency.
Japan is a country that is more friendly to cryptocurrency and blockchain technology. As early as 2017, the new Japanese consumer bill abolished the consumption tax on Bitcoin, acknowledging that Bitcoin is a legal payment method. In Japan, about 260,000 stores, restaurants, pharmacies, chain stores and other retail outlets accept bitcoin payments, including Japanese business giant Recruit Lifestyle, large chain department stores Bic Camera and Marui.
Many people believe that Facebook's Libra project is bound to face many national regulatory obstacles, and may even be smashed by the US's own policies in the cradle. In contrast, Japan's policy is more friendly, and Line is likely to take the lead and become one of the traditional Internet social giants that have successfully issued digital currencies.
02 South Korea Kakao: refinanced $90 million
Kakao Talk is a free chat software launched by Korean Internet giant Kakao Group. Its function is similar to QQ and WeChat. It has 44 million users in Korea (more than 80% of Korea's total population), and about 96% of the market share is called "Korean version of WeChat" by many people. Of course, Tencent is also its second largest shareholder.
The Kakao Group announced its intention to launch a blockchain platform as early as March 2018. In October 2018, the Kakao Group released a test network for the Klaytn blockchain. In March of this year, Kakao Group successfully raised US$90 million for its blockchain project.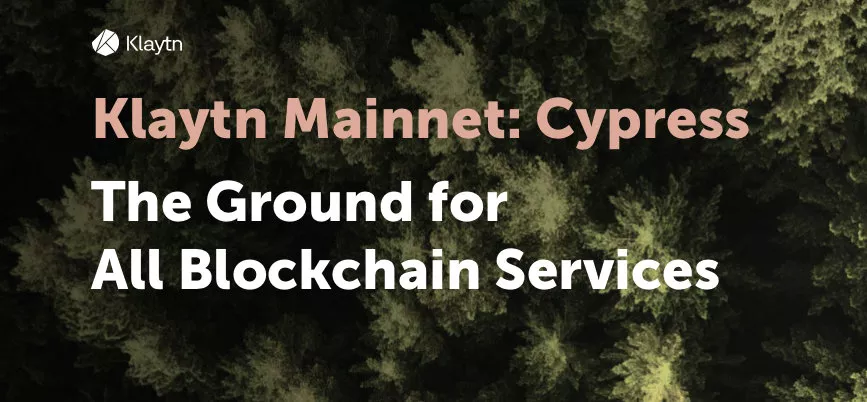 Currently, the main network of the Klaytn blockchain was successfully launched last week (June 27). According to the official website, Blockchain Application (BApp) is a cutting-edge service product created by Klaytn. From small startups to corporate departments, Klaytn is committed to providing the highest performance and highest quality product environment to meet the needs of a wide range of engineering audiences. .
According to Cointelegraph, the Kakao Group plans to build a cryptocurrency wallet directly in Kakao Talk software to make it easier for users to pay online using cryptocurrencies.
03 Why do traditional social giants prefer blockchain ?
From Japan's Line, South Korea's Kakao to Facebook in the US, why do these traditional Internet social giants prefer blockchain technology? The main reasons are as follows:
1. Protect privacy
You may still remember Facebook's "Privacy Gate" event. A few years ago, a professor at Cambridge University Psychology developed a psychological testing program that could be run on Facebook, collecting a total of about 270,000 Facebook users. Due to improper review of Facebook app permissions, the app can also get information about their friends, which eventually split into 50 million, which is equivalent to one-third of Facebook's total active users in North America.
In March 2018, after the media broke the news, Facebook was criticized and stood on the cusp of public opinion. Founder Mark Zuckerberg was even questioned by the US Congress. Collecting user information and portraying each user through big data analysis to achieve accurate advertising, this is Facebook's main business model.
However, with the development of the times, more and more people are beginning to pay attention to personal privacy information. How to resolve the conflict between users' privacy and their own business models has become a major issue for Facebook.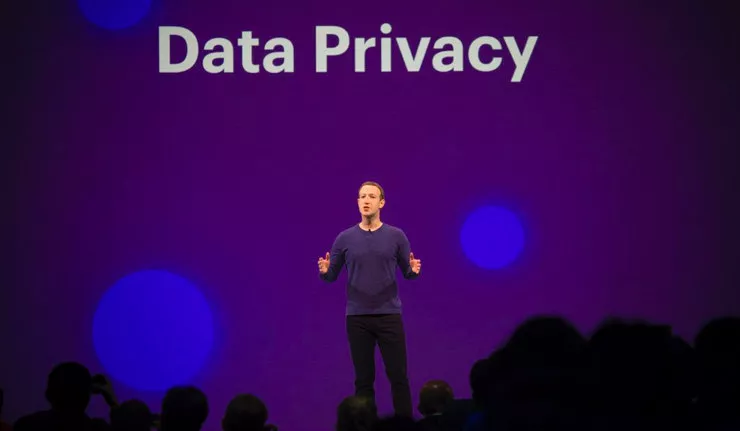 Blockchain technology has its own unique advantages in terms of privacy protection and data security. The asymmetric encryption algorithm is used to encrypt the user's sensitive information and then use it for commercial use, which not only protects the user's privacy but also ensures the authenticity of the data information. In addition, distributed storage further enhances the security of data storage.
2. Save transaction costs and consolidate the payment system
Japan's Line has long been a mature online payment product, LINE Pay. Why do you want to launch your own cryptocurrency? One of the reasons is that blockchain technology can trust intermediaries and significantly reduce transaction costs.
Facebook has 2.7 billion users in the global ecosystem. If the Libra project is successful, it will not only establish its own payment system, but also directly challenge payment service providers such as PayPal, Square, and Apple Pay. Ross Sandlere, an analyst at Barclays Bank, the UK's second-largest bank, predicts that by 2021, the Libra Stabilization Coin project will generate more than $19 billion in additional revenue for Facebook.
For companies such as Line and Facebook, which aim to make profits, it is the company's unremitting pursuit to save transaction costs, expand revenue and consolidate market position. Blockchain technology can make a difference in this respect, and naturally it will become a toon.
3. Expand the company's development space
Although there is no large-scale mature commercial application in the blockchain, the future development prospects are difficult to predict, but as more and more industry giants (such as JP Morgan Chase, Microsoft, IBM, etc.) lay out blockchain products. With related services, the blockchain has become a new trend.
For companies, especially Internet technology companies, the layout of blockchain means actively embracing emerging technologies and expanding the company's future development space.
04 The traditional giant launched cryptocurrency, affecting geometry?
From the earlier JP Morgan Chase launched JPM Coin, to the traditional Internet social giants such as Line, Kakao, Facebook, etc., or the upcoming launch of their own cryptocurrency, we can see more and more traditional Internet companies start to layout areas. Blockchain.
What impact will this have on the entire blockchain industry? To sum up, there are three main points:
First of all, it has played a significant role in the promotion and promotion of blockchain technology. Behind the giants such as JPMorgan Chase, Facebook, Line, and Kakao, there are countless news media and competitors who are always watching, and each of their news will lead to a lot of reports and various interpretations. These giants will enter the blockchain and will undoubtedly promote the promotion and promotion of blockchain technology.
Second, it will accelerate the landing of large-scale commercial applications. Blockchain is the most criticized by many people outside the industry. It is because there are no mature large-scale commercial applications. Most of the applications that have been applied are "spinach" and low-level "games", which cause "people outside many industries". The only use of the blockchain is to misunderstand the cryptocurrency. Giants such as JPMorgan Chase, Facebook, Line, and Kakao have more talent resources, technical strength and financial support, and have more experience in business operations, and are more successful in promoting large-scale commercial applications of blockchain.
The most important point is to accelerate the improvement of laws and regulations and regulatory policies related to the blockchain. For a long time, many behaviors in the blockchain industry have been in the blank of supervision, which has led to the industry's non-standardization and chaos, which is not conducive to the long-term development of the industry. Every move by JPMorgan Chase, Facebook, Line, Kakao and other giants will attract the attention of relevant regulators. For example, after Facebook released the white paper of the stable currency Libra, the US Senate subsequently announced that it would hold a hearing on Facebook; July 3, the United States Five Democratic Party members of the House Financial Services Committee sent a letter to Facebook executives such as Zuckerberg asking them to immediately stop all work related to Libra.
05 summary
As more and more traditional Internet giants lay out blockchains and are widely reported by the media, more and more people outside the industry are beginning to understand and pay attention to the blockchain, which plays an important role in the promotion and promotion of blockchain. The layout of large factories will also accelerate the implementation of large-scale commercial applications and promote the improvement of laws and regulations and regulatory policies related to blockchain.
In the long run, perhaps the big factory is the backbone of the healthy development of the blockchain industry.
No. 268: For the big manufacturers to enter the blockchain with great fanfare, what impact do you value the most (promotion, promotion, accelerated supervision)? why? Feel free to share your opinion in the message area.
——End——
Original: JackyLHH
Source: vernacular blockchain
『Declaration : This article is the author's independent point of view, does not represent the vernacular blockchain position, and does not constitute any investment advice or advice. 』