Bitcoin riots in the early morning! More than 9% in an hour, breaking through $8,700 to hit a new high
In early Asian trading on Monday, under the leadership of Bitcoin, virtual currency collectively launched another round of rebound, with an overall market value exceeding $260 billion.
At around 2:50 am Beijing time, bitcoin in the narrow range of around $8,000 was suddenly pulled up. It once rebounded to above $8,800, hitting a high of $8,888, the highest since May last year.
As of press time, Bitcoin rose 9.5% in the day, quoted at 8796.8 US dollars.
Most of the virtual currencies have risen, with Litecoin rising 12% in an hour and the remaining currencies rising between 7-8%.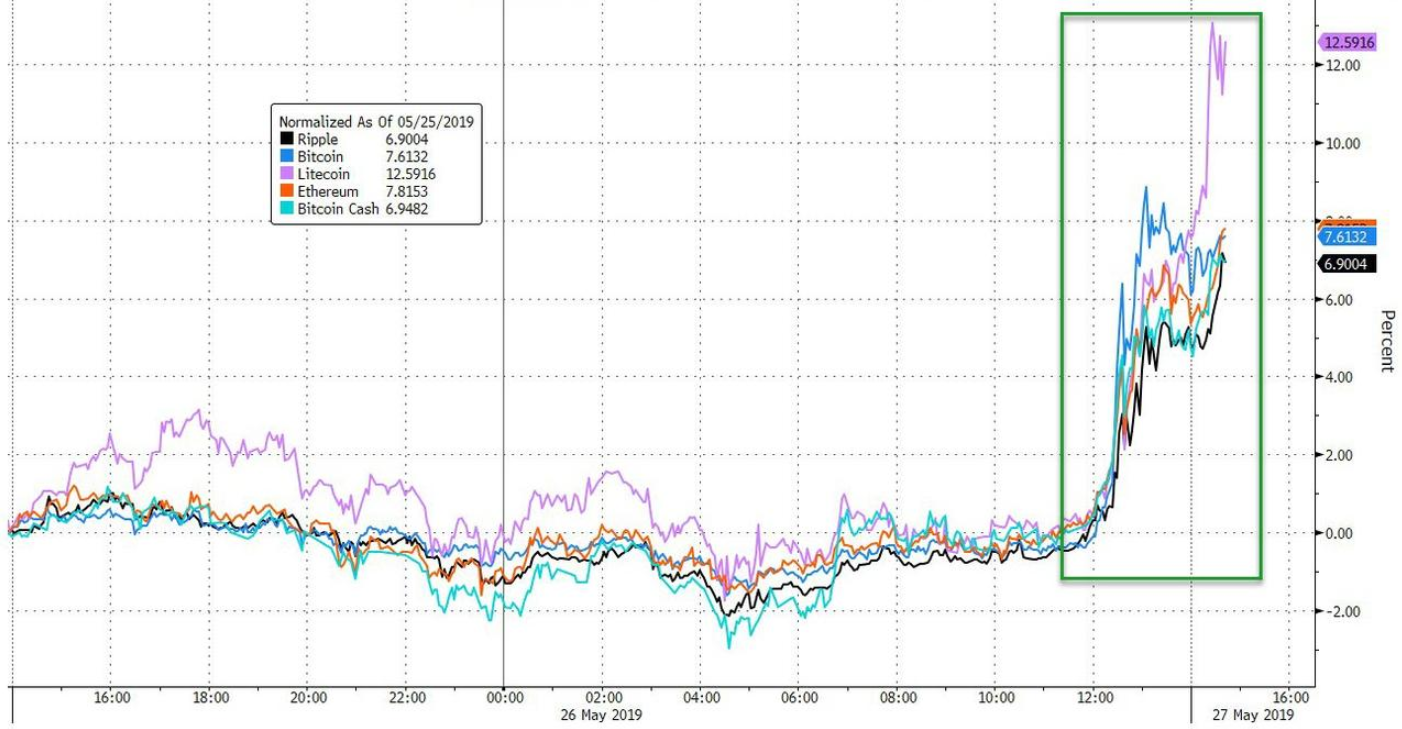 (Source: Zerohedge)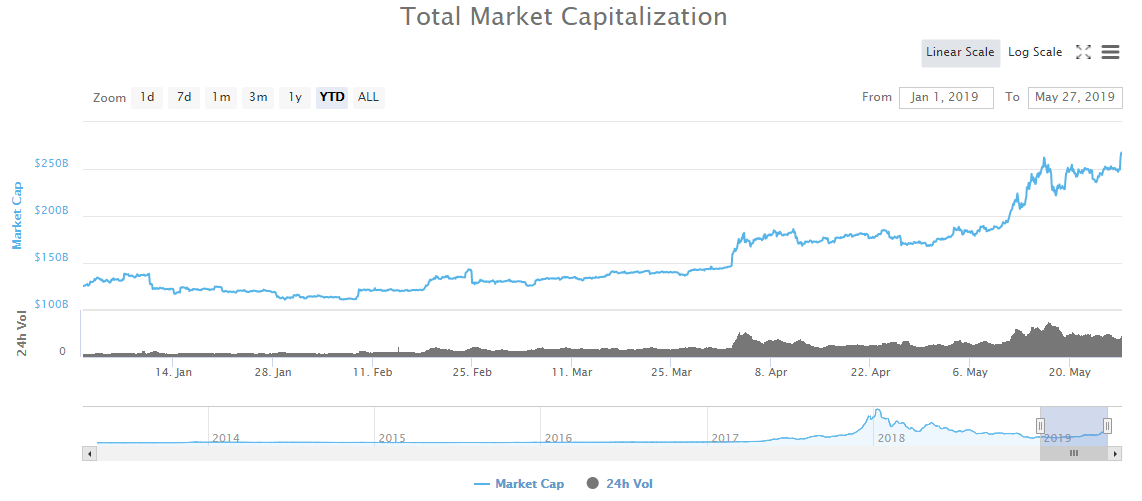 This round of more than an hour of rebound has pushed the overall market value of virtual currency above $260 billion.
The time of this round of pull-up was consistent with the timing of the results of some EU national parliamentary polls, which showed that populism and extremist forces prevailed. But Zerohod's commentary suggests that there is no indication that buying pressure has arisen, and more likely, in trade tensions, investor demand for safe haven has driven demand for virtual currency.
Since the beginning of this year, the long-lost bitcoin volatility has increased sharply, especially since May, the gains have been rising, rising from around $5,500, with a cumulative increase of more than 60%.
For the rebound since this year, in addition to the need for safe-haven demand, Wall Street's previous analysis pointed out that many investors believe that increasing institutional support is the main driving force behind this round of market.
For example, Facebook is building a digital currency-based payment system. If the project codenamed "Project Libra" is successful, it will likely subvert traditional e-commerce and become the largest mainstream digital currency application to date; in addition, Fidelity Investments began offering bitcoin hosting services earlier this year. And it will be announced that Bitcoin trading services will be launched.
*This article is from Wall Street (WeChat ID: wallstreetcn).
We will continue to update Blocking; if you have any questions or suggestions, please contact us!
Was this article helpful?
93 out of 132 found this helpful