"Development Map of China's Blockchain Industrial Park" Released: Insight into the Development of the Park in Five Dimensions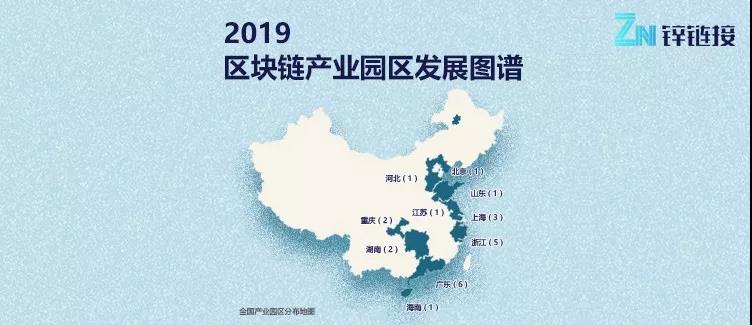 Editor's note: This article first appeared on WeChat public account zinc link (ID: xinlianjie-), plan: Chen Haining Wang Qiao Drawing: Mo Rongchen He Yitao
The industrial park is the circle of industrial friends.
Blockchain has become one of the core supporting technologies to improve the operation capability of the digital economy in China. In the construction process of the industrial blockchain first from bottom to top, and then from top to bottom, the work of local industrial parks has greatly promoted.
In addition, after the policy bonus, the industry is taking advantage of the wind, and it is also more mixed. Many virtual currency projects are under the banner of "industrial blockchain", but they are actually wolves in sheep's clothing. As one of the local industrial economic planners, the industrial park also takes on the real responsibility of the industry to counterfeit.
The industrial park is also an energy gathering place, and through combining with local support policies and industrial funds, it empowers the growth of enterprises.
Zinc Link organizes the development of blockchain industrial parks across the country, from the scale of the park, the companies settled in, subsidy policies, and local industrial funds, industrial policies, a total of 5 dimensions. reference.
In addition, if you want to have a deeper interaction with the park in the map, you can follow the zinc link and join our group of good friends.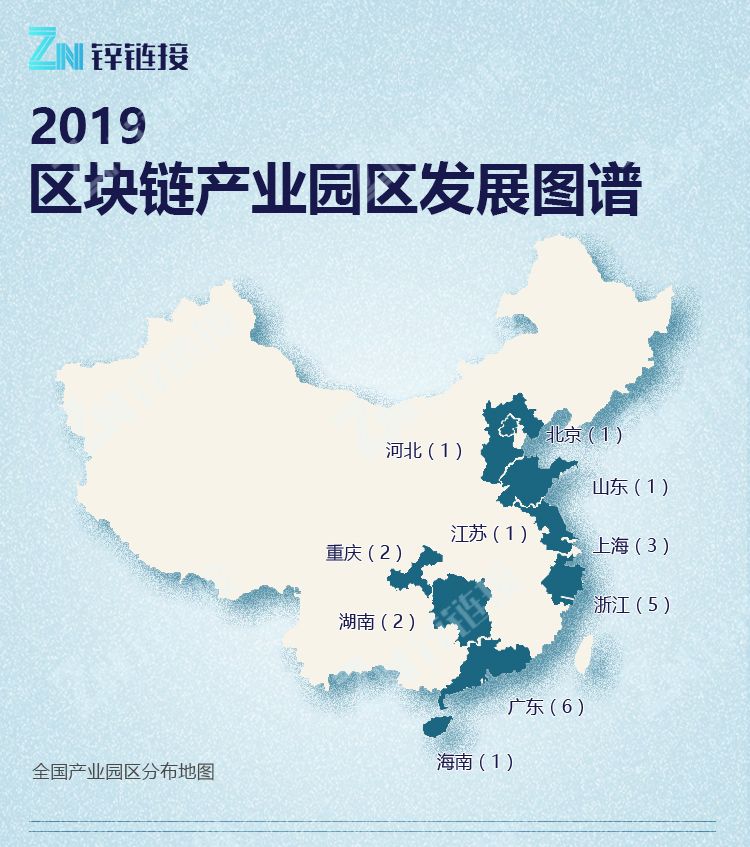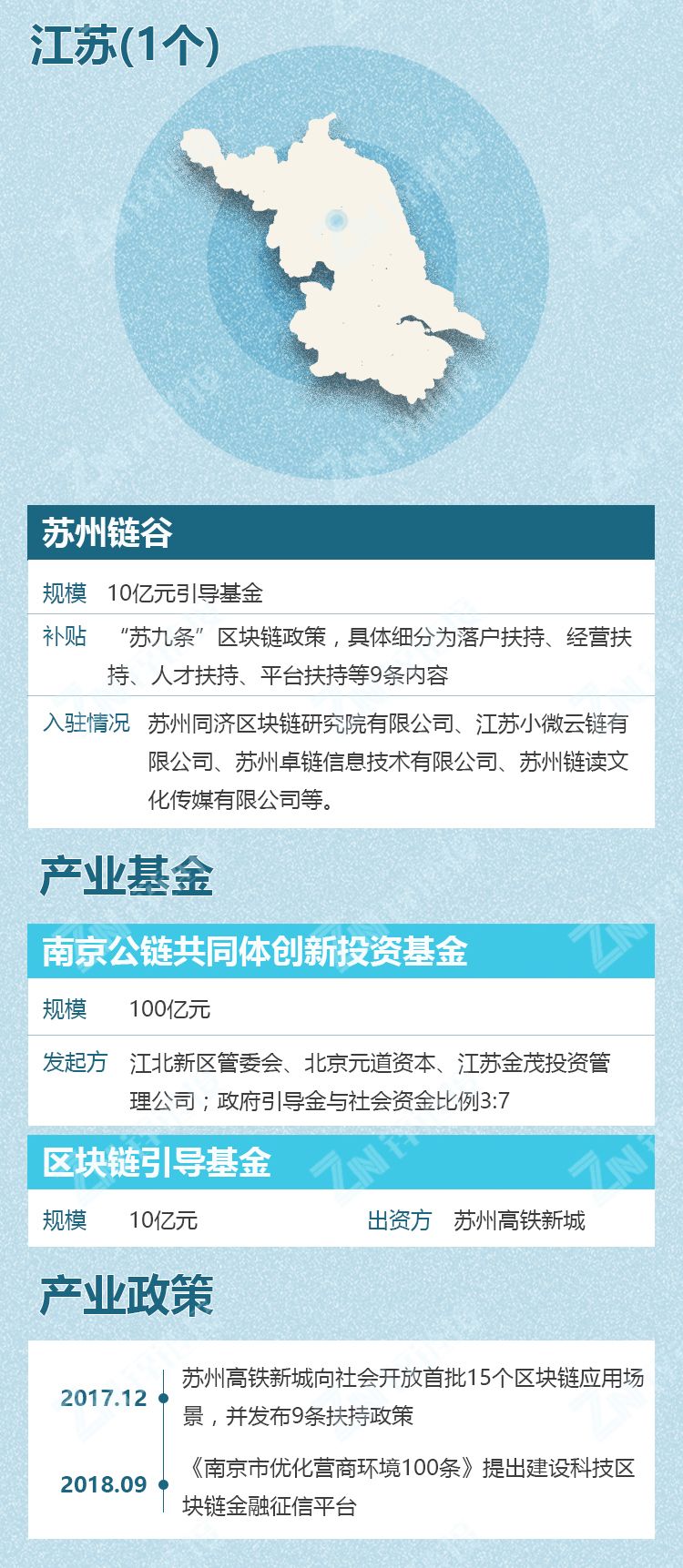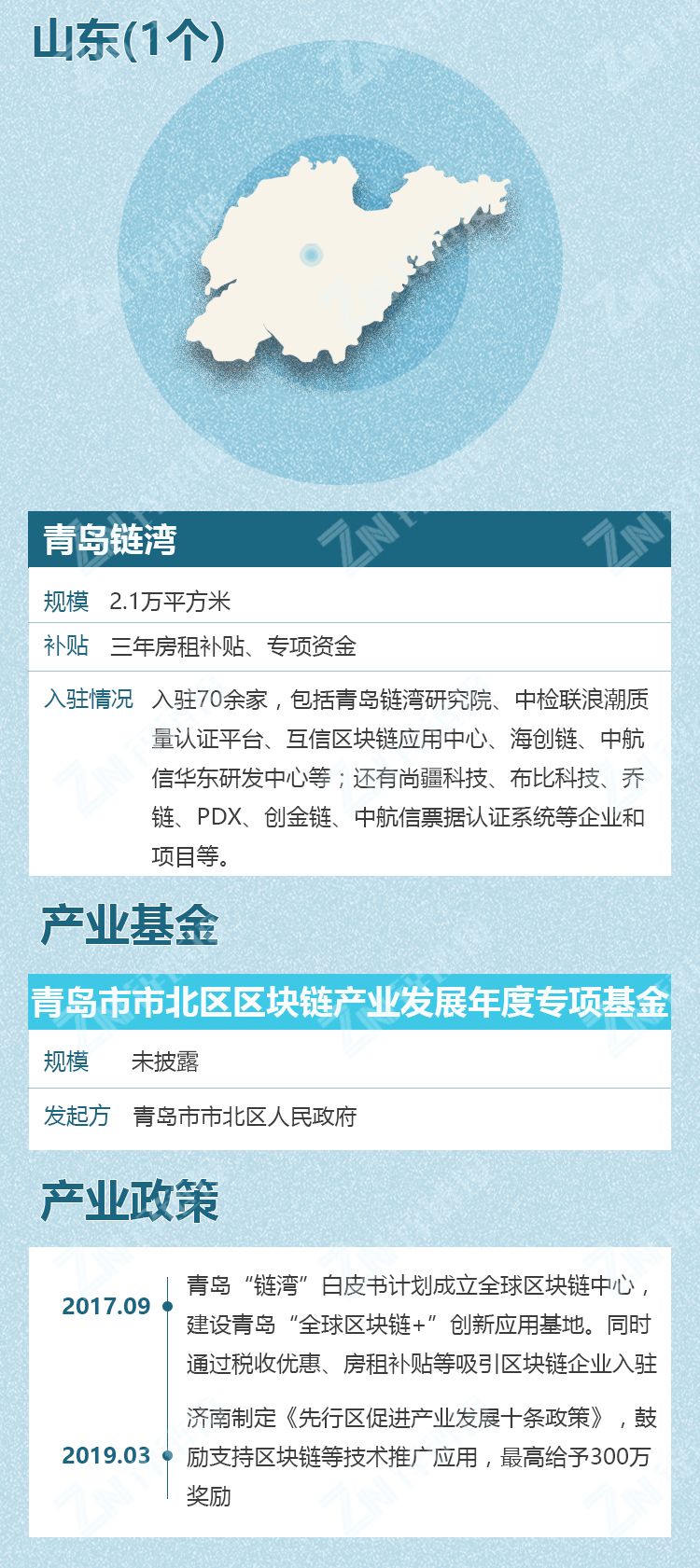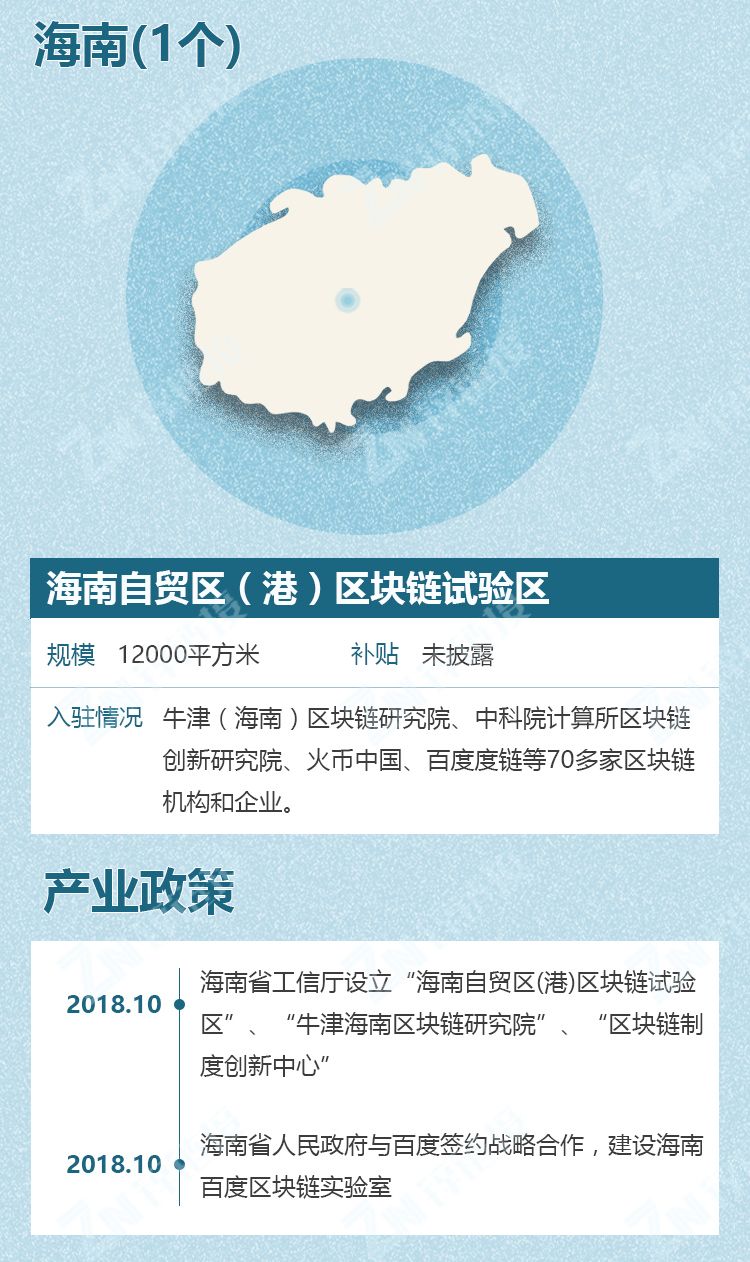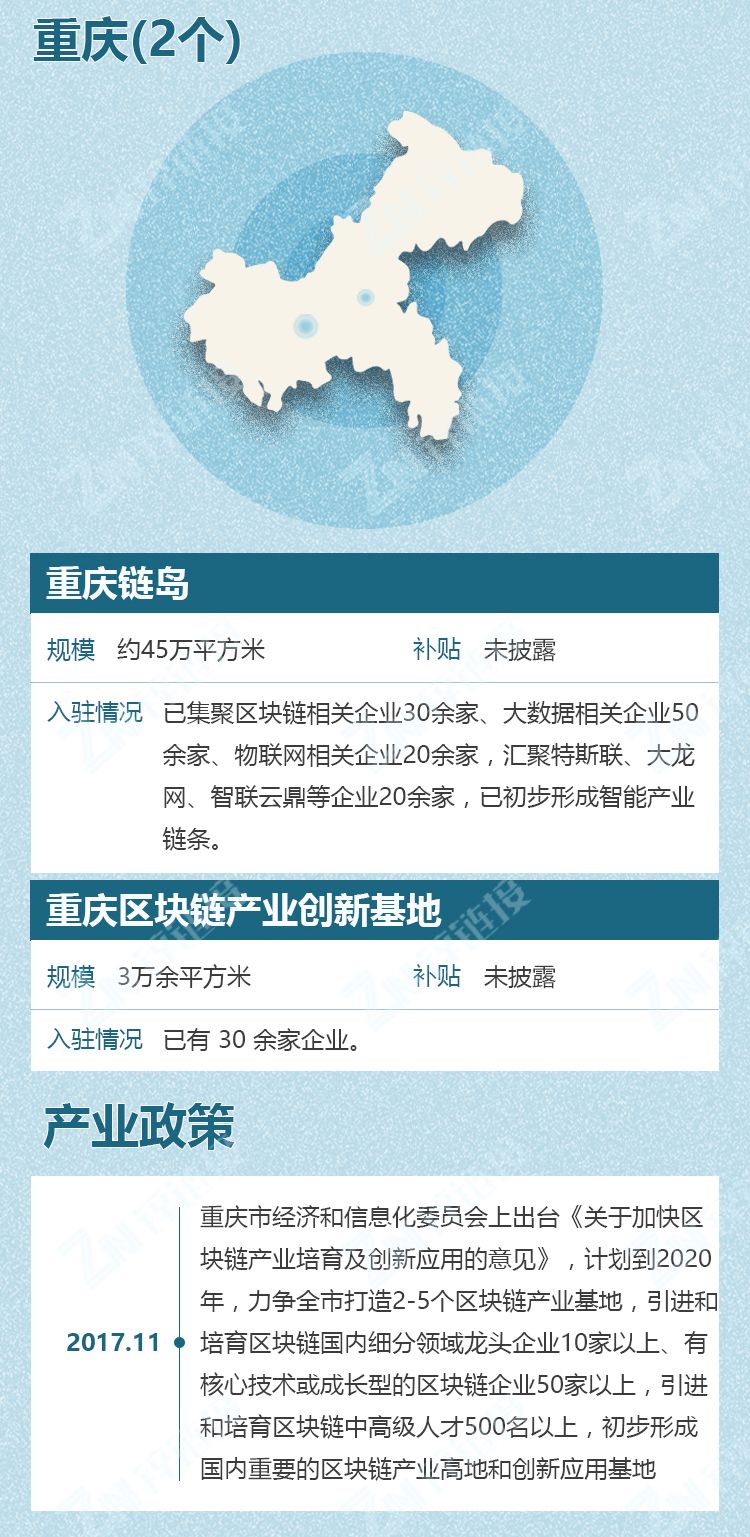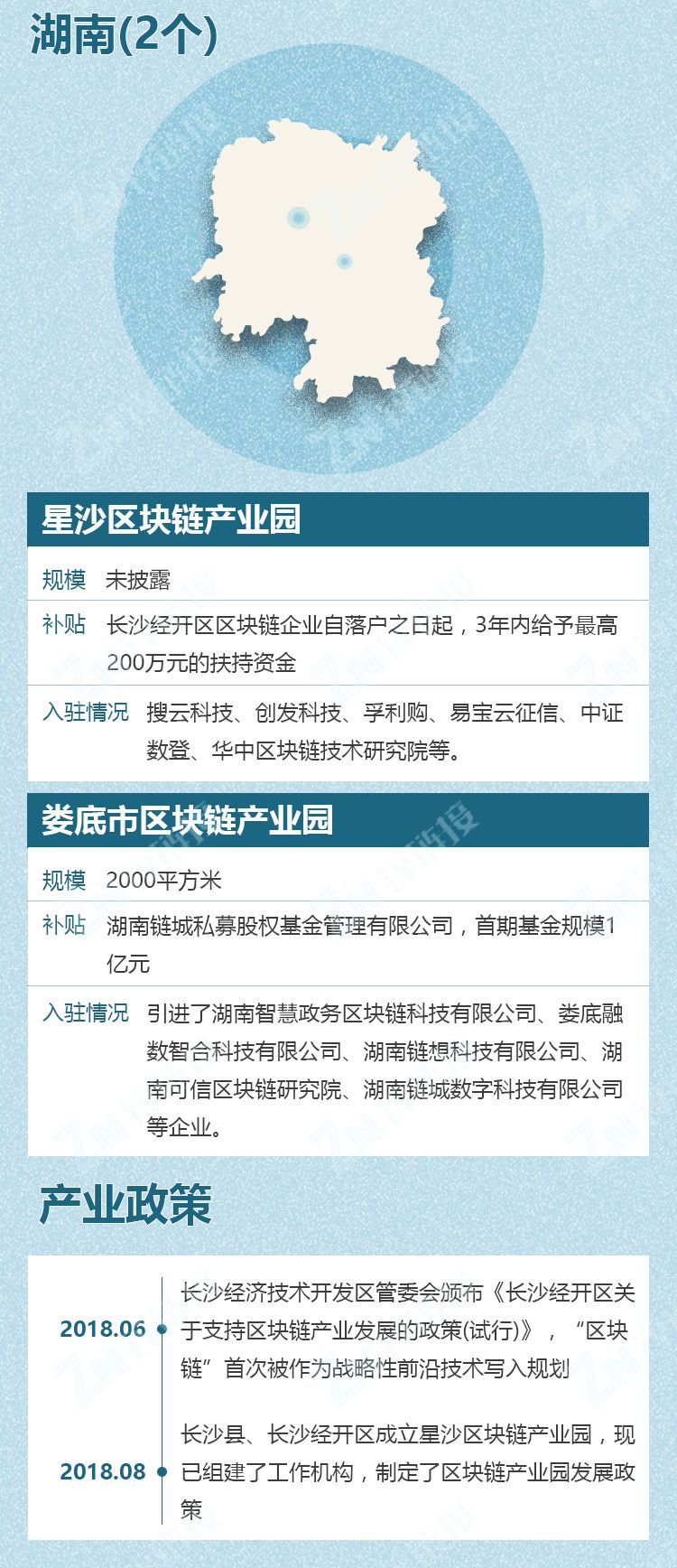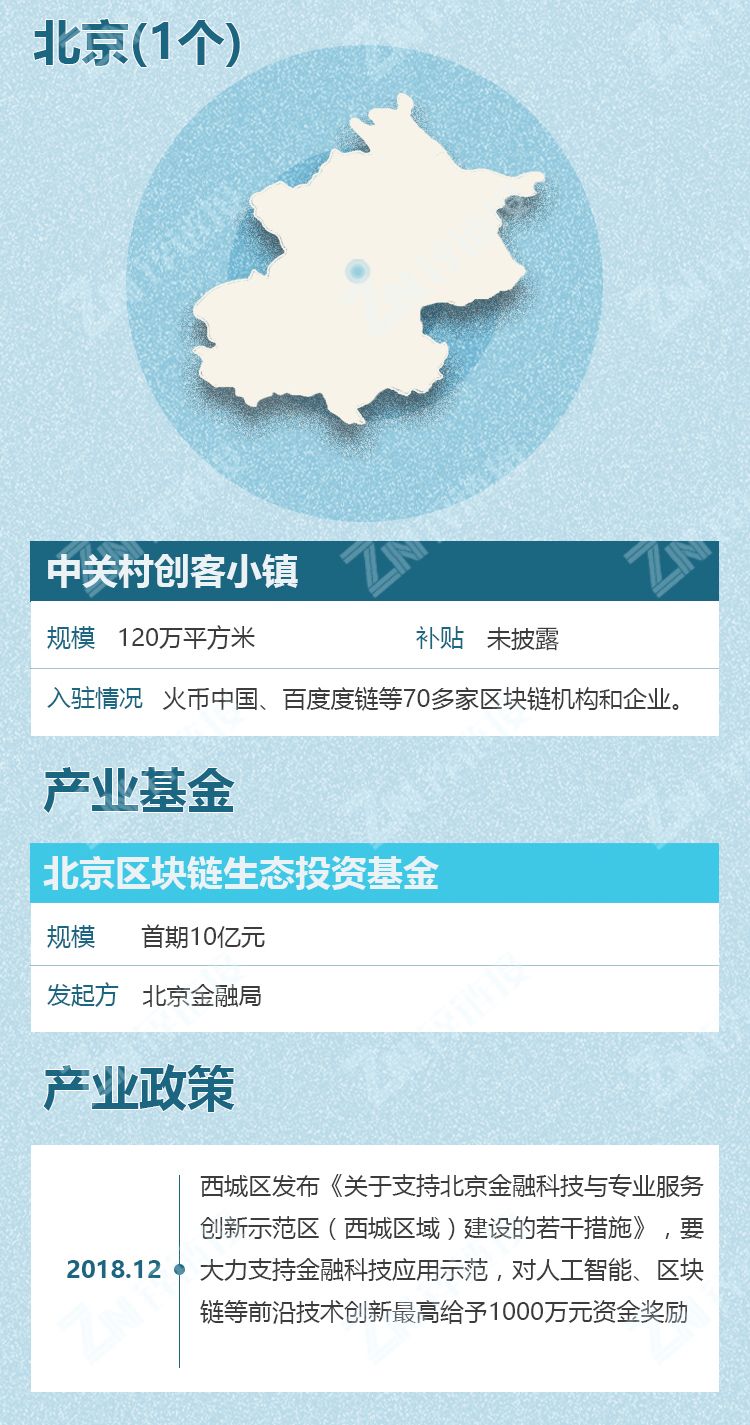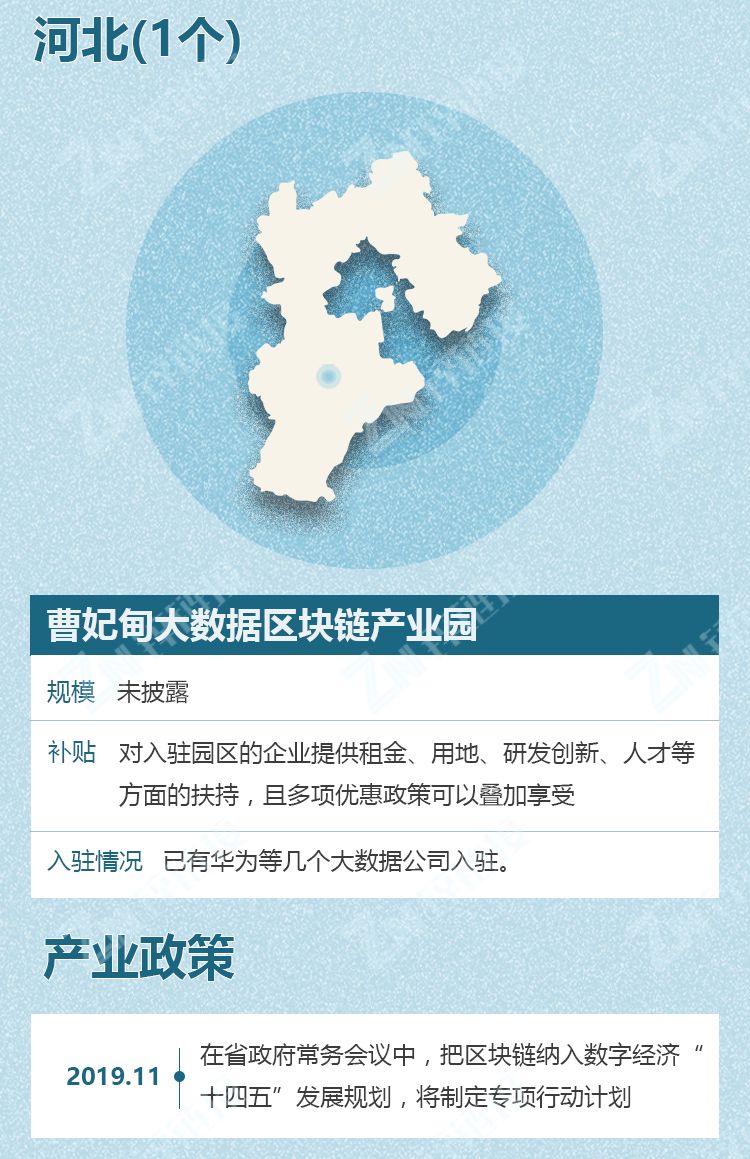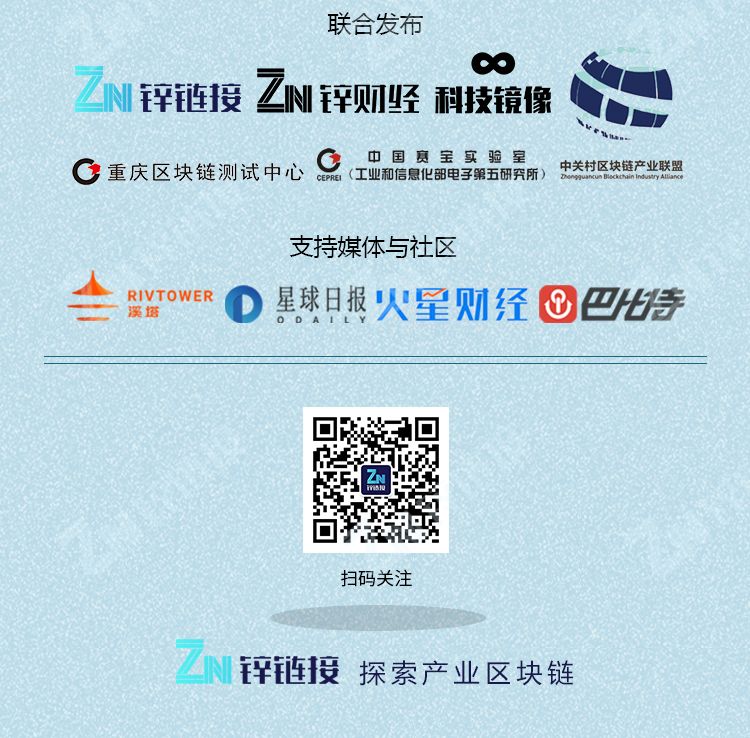 Xiang Lipeng, Head of Blockchain of the Five Electronics Institutes of the Ministry of Industry and Information Technology:
"Domestic blockchain industrial parks are blooming everywhere, and the industrial ecology has begun to take shape, but the phenomenon of homogeneity is serious, and the battle for the blockchain capital is about to begin."
Gong Haihan, the founder of Zinc Link:
"Blockchain industrial parks, as industrial bases in the base areas, exude a pragmatic long-termist temperament, escorting the business landing and commercialization of many blockchain companies. These blocks are located in different industrial belts. Chain industrial parks have their own unique support policies and landing paths. The zinc-linked industrial park report provides a window to understand the industrial park. "
Pan Yuefei, the founder of Zinc Finance:
"The blockchain is going to land, the policy is time, the funds are people, and the park is geographically advantageous. This map of zinc links has sorted out the core three elements and is very valuable."
(Add WeChat " XinLianJieTWO" for high- resolution original image)
We will continue to update Blocking; if you have any questions or suggestions, please contact us!
Was this article helpful?
93 out of 132 found this helpful