Electricity is 2 cents, and the policy is gradually opening up. Is Central Asia becoming a "mining paradise" for Bitcoin miners?
Abundant coal gas energy, cheap power resources, sparsely populated territory, delicious roast lamb, low prices …
These elements constitute the most distinctive features of Central Asia. A large number of coal mines and oil and gas in the region, hundreds of coal-fired power stations, and an average of about 2 cents of electricity resources make this place the most Bitcoin miner and next-generation mining machine. "Italy" region. For bitcoin miners, the electricity cost of 0.2 yuan is almost equal to "mining paradise" compared with the thermal power in China that generally exceeds 0.4 yuan.
The five Central Asian countries are formed by Kazakhstan, Kyrgyzstan, Tajikistan, Uzbekistan and Turkmenistan.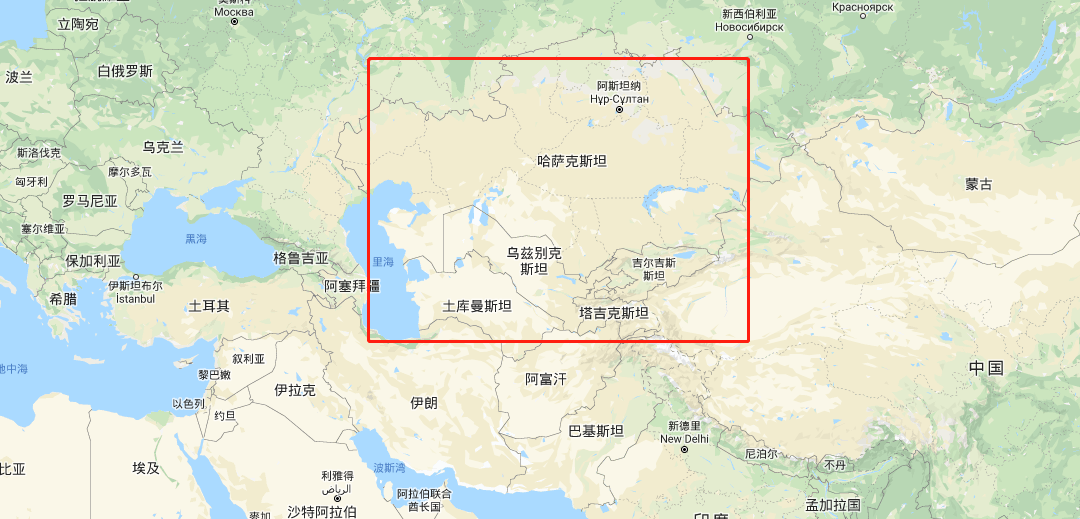 The approximate location of the five Central Asian countries on the map
At the same time, countries such as Uzbekistan, whose gradual opening up of mining and cryptocurrency trading policies, seem to be giving these "underground industries" mining a gradual date.
However, according to an interview with the local miners by the OKEx Intelligence Bureau, the actual situation is far from simple. While enjoying low electricity prices, miners are also "paying for" a large number of unexpected risks.
1
Cheap electricity in Kazakhstan
"Electricity costs are less than 2 cents, and those miners that cannot start construction in China can make money."
Wu Zheng was one of the early bitcoin miners who went out to sea to mine in the country. His destination was Kazakhstan (hereinafter referred to as Kazakhstan) in Central Asia. The extremely cheap thermal power resources here attracted him. His long-term experience in mining in Kazakhstan has made him well aware of the local diet, religion, and dressing habits, and he can even speak some Kazakh.
"We came here in the first half of 2019. It belongs to the earliest group of miners who came here to mine. Later, other domestic miners also followed." Wu Zheng said.
For Wu Zheng, compared with domestic thermal power, which generally exceeds 0.4 yuan, Kazakhstan's electricity bill of less than 0.2 yuan is not too attractive for him.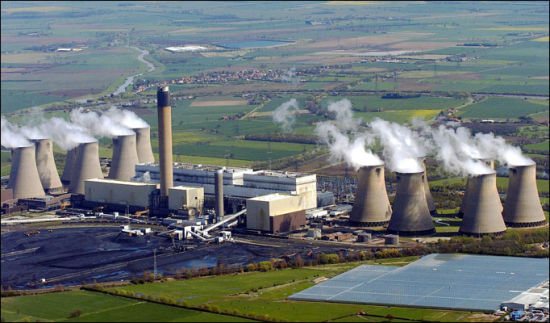 Coal power accounts for 85% of Kazakhstan's total electricity
"Mining cost expenditures are mainly composed of mining machine costs, electricity costs, mine leasing fees, and operation and maintenance costs. Among them, mining machine costs and electricity costs account for the majority, and mining machine costs are basically fixed. The largest variable is Electricity costs, so finding cheap electricity is the best way to boost miners' income. "Wu Zheng said.
Taking the latest generation of mining machine ant S17 pro on the market as an example, under the condition that the cost of the mining machine, the expenditure of the mine and other conditions remain unchanged, when the electricity fee is 0.4 yuan / degree, the daily gross profit of this mining machine is 37.85 When the electricity cost is 0.19 yuan / degree, the daily gross profit of this miner is 47.81 yuan. It can be seen that the gross profit at this time has increased by 26%.
However, the mining machines that are generally mined in the Middle East are the previous generation of mining machines. "The latest generation of mining machines is basically mining in China", such as Bitmain's Ant S9, Ebang International's Wingbit E10, and Shenma M3. Wait for the miner.
"Our mine uses E10.5 of Wingbit, with a computing power of 18T and a power consumption of about 1800W."
Let's take the W1 bit E10.5 of Wuzhen Mine as an example. When the electricity cost of this miner is 0.4 yuan / degree, the daily gross profit is 3.17 yuan. If the electricity cost is reduced from 0.4 yuan / degree to 0.19 yuan / degree, the daily gross profit of this miner will be 12.24, and the gross profit will increase by 286%.
Compared with the mining revenue of Ant S17Pro miner under different electricity fee environments, we can also draw such a conclusion: the older the miner, the higher the profit from overseas mining.
"If you use the ant miner S9 with a slightly higher performance, pay back in one month." Wu Zheng told the OKEx Intelligence Bureau.
So why does Kazakhstan have such cheap electricity bills? This is due to the rich coal and natural gas resources of Central Asia, especially Kazakhstan.
One of the many open-pit coal mines in Kazakhstan
According to public information, at present, there are 47 coal fields, coal-producing areas, and coal mining areas in Kazakhstan. 72% of Kazakhstan's coal mining volume comes from open-pit mining, which has low cost and high mining efficiency. In addition, Kazakhstan's coal reserves rank eighth in the world, with proven reserves of about 200 billion tons; oil reserves of about 5 billion tons, accounting for 3.2% of the world's total proven reserves; natural gas reserves of about 2 trillion cubic meters, accounting for the world 1.5010% of total reserves. These energy reserves also give Kazakhstan a huge potential for power generation. [1]
"In Kazakhstan, the cost of coal power generation is only 1 gross per kilowatt hour. The main reason is that there is more coal." Wu Zheng said, "The other main reason is that Kazakhstan allows private power generation to generate electricity, and the electricity we use comes from private power generation. plant."
Of course, while enjoying high returns, Wu Zheng also experienced huge risks.
2
Enjoy profit and dance with risk
"Overseas (mining) pits are huge, and we lost 2,000 machines in the Middle East last year (2019)."
Jiang Zhuoer, a well-known miner in the industry and founder of Leibite mining pool, said to OKEx Intelligence Bureau when he talked about his experience in mining at sea. "Fortunately, what was lost was the garbage machine, and I didn't feel bad." But this experience has given him the experience of "mining well in China, which has the most stable political and economic environment in the world."
"Mining overseas is like exploring, even if you succeed, you have a lot of fear." From the perspective of domestic miner Tan Zheng who has successfully passed the obstacles, the process of going out to sea is indeed very dangerous.
When talking about his mining experience in Kazakhstan, Wu Zheng concluded. Of course, he will not forget the process of exploring the local mine when he first arrived. This process can be compared with the ups and downs of Jim the young hero in the novel "Treasure Island" by British novelist Robert.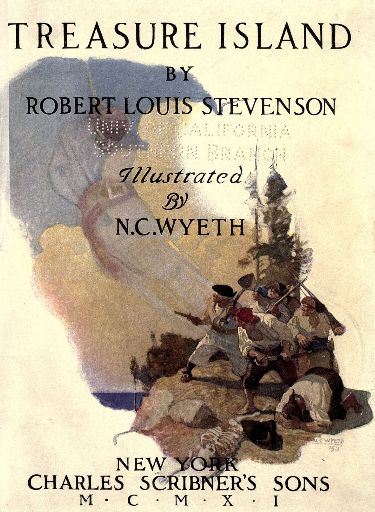 Cover of novel Treasure Island
"First of all, you have to find a way to bring the mining machine in. This step is relatively simple. Unlike the miners who have come to Iran, the mining machine is not good at the customs step. We came to Kazakhstan earlier, so we entrusted foreign trade companies with all-inclusive contracts. piece."
"But the second step is to find a mine. Like in Kazakhstan, the industrial foundation itself is very weak, and economic development is like China's in the early 1990s. This is a resource-based country, light industry is not good, and heavy industry support is also incomplete. . This is different from the miners who mine in Iran. At present, Iran already has a professional mine. The mine owner can mine directly, but the cost of Iran is already relatively high. " In order to find a suitable mine, Wu Zheng asked about local relations. Wu Zheng even thought of three solutions to solve the problems of the mine.
"The first is a self-built mine. This method has a long cycle and high cost, and it can not start without tens of millions of investment. Second, renting residential houses for mining, but only small-scale mining, and high electricity costs, The sound of mining machines is also very disturbing to the people. Third, the optimal solution is to find abandoned factories, which can be far away from residential areas and use industrial electricity. "
"Several people drove Jeep on the vast Gobi Desert, reminding me of the gold rushing explorers in the western United States, would anyone put a cold gun behind us." Wu Zheng emphasized the process of finding mines.
After nearly a month of searching and negotiation, Wu Zheng finally found an old factory in the northern part of Kazakhstan—a factory left behind when the Soviet Union collapsed—high, spacious, and well-ventilated, satisfying all Wu Zheng 's mines Claim.
In the end, Wu Zheng's first small-scale mine in Kazakhstan stabilized his heels, and the first batch of 8000 mining machines was also successfully lit in mid-2019.
In the abandoned factory building of the former Soviet Union in Kazakhstan, there are miners full of Wu Zheng
"Although there is no shortage of electricity here, it takes a lot of thought to find more reliable electricity, because you are equivalent to your partner in power supply. If it is not reliable, you will not have to discuss blackmail." Wu Zheng said, " Fortunately, the found old plant is very close to a private thermal power station and its own 110kv substation, which is still very reliable for the mine. "
A partner is important because "what if he powers you down and asks for an increase in electricity prices?"
Jiang Zhuoer had similar experiences.
"Our other attempt was to mine in Canada, but our partner was too pit, and eventually gave up." Jiang Zhuoer told OKEx Intelligence.
Of course, local workers are used to mine abroad, but in Wu Zheng 's opinion, Kazakhs are "lazy" and the past miners in the country were working "4 locals per person". Although manpower is not the biggest problem, these are the constraints The progress of your project.
Of course, whether it is the risk of transporting mining machines or the difficulty of finding mines and stabilizing power, this cannot be compared with the risks brought by local policies. In fact, our mining behavior has not been recognized by the local government, and it is necessary to "supplied" on time. It is an overstatement to describe mining in Kazakhstan as "sneak", Tan Zheng told the OKEx Intelligence Bureau.
Whether it is the transportation of mining machinery, or the construction of a mine, or the cooperation of electric power, every step needs to be carefully considered, otherwise it may lose everything.
So, are there any signs of improvement in mining policies in Central Asia?
3
Research and judgment on the future situation of mining in Central Asia
Uzbekistan, one of the five Central Asian countries, is probably the country with the most accommodative cryptocurrency policy in the region. Its frequently-relevant policies on blockchain fully illustrate this point.
First, the establishment of the "national mining pool" in Uzbekistan.
In early January this year, Uzbekistan announced the establishment of a "national mining pool." The National Projects Authority (NAPM), which oversees the crypto industry, announced that miners joining the pool will enjoy lower electricity prices. NAPM said the proposed mining pool will help ensure the economic efficiency of the country's cryptocurrency mining and increase transparency and security.
This policy is undoubtedly a major plus for Uzbekistan's miners.
Although previously, according to a statement on September 27, 2019, the Cabinet of the Republic of Uzbekistan has ordered to increase the electricity bill for cryptocurrency mining by 300%, but this has not stopped the enthusiasm of Uzbek miners.
"Our mining proceeds normally." A Uzbekistan miner, who asked not to be named, told OKEx Intelligence.
At the same time, Uzbekistan's policy on cryptocurrency trading is also good for miners.
According to News.Bitcoin news, on January 22, 2020, Uzbekistan was prepared to waive the taxation of income derived from the operation of cryptocurrencies, and a draft decree containing relevant regulations has been previously issued. The draft states that the business of legal persons and individuals related to the circulation of crypto assets (including those conducted by non-residents) is not subject to taxation, and the income derived from these businesses is not included in the tax base of taxes and other mandatory payments.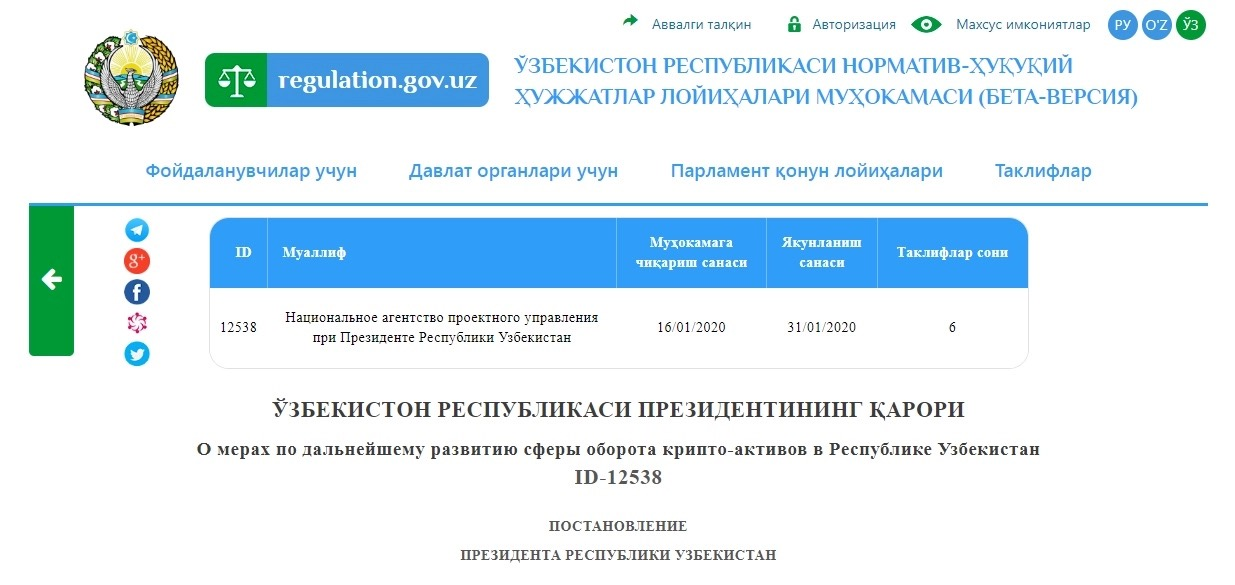 In addition, Uzbekistan will launch the first approved crypto asset exchange.
In fact, the plan was already in the process of negotiation as early as September 2018. According to previous reports from CCN, the Uzbekistan Cryptocurrency Exchange was established by the Korean Blockchain Business Association (KOBEA) in cooperation with the Uzbekistan government, and a memorandum of understanding was signed at the time to establish Uzbekistan's first digital currency transaction with government permission By.
Now that the exchange is about to go online, it's not all that surprising.
As early as November 2018, Uzbekistan also announced plans to implement an arbitration mechanism to resolve disputes in the cryptocurrency field. This mechanism is issued by the Presidential Decree of Uzbekistan and is mainly used to deal with cases involving entities of different jurisdictions. The mechanism will advise companies, including foreign investors operating in Central Asian countries. The arbitral tribunal will also focus on preventing legal disputes, including cases involving national administrations.
These policies have, to a greater or lesser extent, directly or indirectly contributed to the development of the country's mining industry.
So how is the development of Uganda Mining? We contacted a miner who "migrated" from the country to Ukraine. The miner said: "Before we were mining in Kazakhstan, we have now transferred all the miners to Uzbekistan."
Murod, Bitmain's sales representative in Uzbekistan, said:
"At present, domestic mining machinery sales are normal, and are not affected by the domestic tension."
Of course, we can't judge the mining situation in Uzbekistan based on these words, but at least we can judge from the country's continuous policy that Uzbekistan is open and friendly to cryptocurrencies and mining.
So, if you are a domestic miner, facing the skyrocketing computing power and mining difficulty, and the aging of a large number of mining machines, are you willing to "move the nest" and take the old mining machine to the sea to explore?
Reference link:
[1] Overview and Development Prospect of Mineral Resources in Five Central Asian Countries-Kazakhstan
We will continue to update Blocking; if you have any questions or suggestions, please contact us!
Was this article helpful?
93 out of 132 found this helpful