The shadow bank hidden behind the currency, Bitfinex and Bitmex
The dark history of Crypto Capital and its inextricable links with the various roles in the cryptocurrency.
Crypto Capital works closely with institutions involved in financial crime, money laundering, and digital security fraud. Of course, there are also some large cryptocurrency exchanges involved.
Crypto Capital is slowly emerging, and it has become the momentum of the "central bank" of the digital cryptocurrency industry. It provides port-level "banking" in the encryption industry. One of the ports is represented by large cryptocurrency companies and exchanges, including the currency security, Kraken and BitMEX, and the other port is a series of small companies suspected of financial fraud and money laundering represented by QuadrigaCX (now closed). .
According to the New York State Attorney General, Crypto Capital also provides financial services to the cryptocurrency exchange Bitfinex. By the end of 2018, it managed more than $1 billion in wealth for the exchange's clients and client funds.
On Tuesday, two people reportedly involved in Crypto Capital were sued for money laundering transactions. Federal government staff said that the two provided banking services to some cryptocurrency companies, including a company called Global Trading Solutions LLC, which has been confirmed to be one of the many shell companies owned by Crypto Capital. . Although the owner is Crypto Capital, the user is the Bitfinex exchange. This special "banking service" is described by the prosecution: "The operation of a shadow bank, representing a large number of cryptocurrency exchanges, provides financial transactions beyond supervision, involving hundreds of millions of dollars."
The indictment also stated: "Crypto Capital, the escaping Panamanian company, has provided banking services to cryptocurrency companies around the world for many years without any formal license."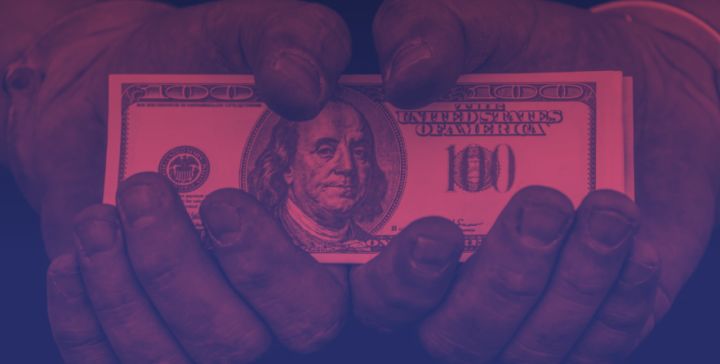 Where did Crypto Capital come from?
Who is behind the scenes trader?
The first story:
The original idea of ​​Crypto Capital is found in a post on Reddit six years ago by Bitfan2013. According to Mathias Grønnebæk, CEO of open source financial infrastructure company Braveno: Last year, Grønnebæk was deeply fascinated by this mysterious company and began a series of investigations.
Grønnebæk said: The first clue to the survey appeared on a post called Bitfan2013 on Reddit in May 2013. The mysterious netizen hiding behind the network claimed that he (and his family) had board seats in four small and medium-sized banks, and then he put forward his own ideas: Bitcoin users, miners, traders, programmers, everyone It's time to act! It is time to build a real, authoritative bank from scratch! This bank is designed for cryptocurrency.
This article even presents a more specific location plan: Panama. This place is a tax haven for offshore companies.
One month after the posting of this post, Crypto Capital (then named Crypto Financial) was established and registered in Panama. In August, it opened the IPO process and raised 30,000 bitcoins (about $300,000) through the same financial services company, Havelock Investments, in Panama.
Havelock specializes in Bitcoin-related IPOs and also owns a fund-selling fund project on the Bitcoin exchange MPEx, which directly connects Erik Voorhee's Satoshi Dice website, which is very popular in the encryption circle with Bitcoin The main gambling site.
After that, the SEC (US Securities and Exchange Commission) determined that Satoshi Dice was an unregistered securities issuer, and Voohees also paid a fine of $35,000 for this and promised not to enter the securities trading business for the next five years.
Havelock Investments also operated an IPO for the bitcoin startup "Neo and Bee," and in 2014, the Cyprus police launched an investigation into alleged commercial fraud. The company's founder, Danny Brewster, fled, and reportedly took away 140 bitcoins and was not prosecuted.
Havelock Investments also announced in October 2015 that another startup, also founded by Voorhees, cryptocurrency exchange Coinapult has merged with Crypto Capital, which also means that Havelock Investments's tentacles have been growing and have been following Service providers in the financial sector maintain a cooperative relationship.
In an exclusive interview with Decrypt Media, Voorhees said: About six years ago in Panama, he met one of the six key roles of Crpto Capital. He also said: If it is not for the Coinapult exchange to cooperate with Crypto Capital, he may not know Cryoto Capital, let alone such a meeting. He also said that he has no relationship with Havelock Investments.
Crypto Capital was later acquired by a Swiss company, Global Trade Solutions, which was initially a management consulting firm. In November of 2018, an "agent director" appeared on the company's registration documents. The person in charge of the name was often hired to represent a shell company. This person was Ivan Manuel Molina Lee. In the next article, we will often see the name of this person appear.
Filling the gap in banking services
In the gradual warming world of cryptocurrencies , Cryoto Capital has met a special appeal: when traditional banks evade cryptocurrency companies like plagues, they provide banking services to cryptocurrency companies. Soon, it became famous, although there is no specific registered address on its website, completely anonymous, but it is well known in the world of cryptocurrency. More critically: not only the encryption company in the gray area, but also the fraudsters and other unscrupulous people become its users, and a large number of companies with good reputation are also registered as their users.
For example, Kraken, the San Francisco exchange, is very famous and trusted by everyone, but it is also using Crypto Capital . But Christina Lee, the chief brand officer of the exchange, said in an exclusive interview with Decrypt that they had a broken relationship with them in early 2017. Similarly, Cune Wei Zhou, CFO of the CPI, said in an interview with Decrypt that his exchange has used Crypto Capital's banking services for some time.
Stuart Hoegner, Bitfinex's Principal Consultant, responded to a survey of Bitfinex initiated by the Attorney General of New York: "In the process of the development of the encryption industry, when a large number of virtual currency exchanges and companies identify and maintain traditional banking relationships, I have encountered a challenge. And its appearance has indeed fulfilled everyone's needs and stood firm."
But Crypto Capital has indeed appeared in the dirtiest corners of the encryption world, at least in a major scandal.
QuadrigaCX, Canada's largest cryptocurrency exchange, is now notorious, and it used to be Crypto Capital's most valuable customer . You can now find this company on the Crypto Capital website list. Once, after the company's CEO mysterious death, the Canadian exchange closed down. Based on previous chats, the exchange is managing customers' money with Crypto Capital.
Behind the scenes of Crypto Capital
The behind-the-scenes operators of Crypto Capital hide themselves deep, and the real identity protection is very good. On its website, you don't see the name of any team member, let alone figure out who is actually running the company. Anyone who wants to find clues and walks into the dead end in the end, they can only come to the fact that the operator of this company is a named director: Ivan Manuel Molina Lee.
In the Prosecution Document of the New York Attorney General, a chat record was included, from representatives of Merlin of Bitfinex and Oz of Crypto Capital. Voorhees also said in an interview with Decrypt that he did see Oz six years ago, but he couldn't remember what his last name was, or more detailed personal information.
What makes Oz's mysterious character more interesting is another clue. This source has worked with Crypto Capital and now asks to hide his identity. He broke the news to Decrypt. This OZ is actually Ozzie Joseph, and the pronunciation itself is very similar to Oz Yosef. He is a director of OZ49 Corportation, a shell company in Panama. Also on the list of directors of this company is the well-known director of Crypto Capital: Ivan Manuel Molina Lee.
It is rumored that Oz Yosef himself picture
Trouble with Crypto Capital
The way Crypto Capital works is actually very simple. Create a shell company and get a bank account until the account is closed and then go to another account. Phil Potter, chief strategist at Bitfinex, described this as "a cat and mouse game" that everyone knows in the Bitcoin circle."
A strategy that has been working until the day when it expires.
In fact, Crypto Capital has been afflicted with companies engaged in money laundering . For example:
Since May 2015, the Bitcoin exchange Safello has used Crypto Capital to engage in money laundering. According to CEO Frank Schuil: At the end of 2017, they interrupted their business because of the slow feedback from Crypto Capital and the quality of service.
And in the past few years, Crypto Capital has been plagued by negative news in various forums and websites.
Just recently, Alex Hanin, the former chief architect of QuadrigaCX, condemned the withdrawal of his exchange at Crypto Capital. He said that one of the funds was frozen in Crypto Capital's Taiwan account. Whether the money was thawed or not, there is no such thing as it is now.
In the indictment of the New York Attorney General last week, it was said that Bitfinex's parent company, iFinex, also had an invisible financial black hole in the accounts, amounting to $850 million. The money was also detained by Crypto Capital. Later, Bitfinex denied that Crypto Capital had taken the money and said that the money was actually detained by the US government and other relevant agencies.
Just after the Attorney General announced a survey of iFinex and various issues involving Crypto Capital, the Southern District of New York also launched a lawsuit against two suspects behind Crypto Capital. It seems that this is just the beginning. The glory of the encryption industry is actually to maintain the basic service providers provided by companies such as Crypto Capital. Nowadays, these financial services, which once played the "foundation", are faltering in the aftermath of the rounds of cloud.
Author: DecryptMedia Translator: 0x5
Original title: Crypto Capital's dark history and currency status!
Source: block rhythm
We will continue to update Blocking; if you have any questions or suggestions, please contact us!
Was this article helpful?
93 out of 132 found this helpful