Daily Twitter View: Wavefield will launch stable currency lightning torch relay coming soon
The latest big coffee view every day, seeing me is enough!
2019/04/08
On this issue: March only hope
Samsung Galaxy S10 mobile phone support coin Ang BNB
Zhao Changpeng, CEO of the Currency Exchange, said: I am very pleased to see that the new Galaxy S10 mobile phone supports the platform currency BNB of its own exchange, becoming one of the 16 tokens supported by default.
The remaining ERC-20 tokens supported by the S10 mobile phone include Pundi X, Omisego, CosmoCoin, ZRX, EnjinCoin, and Populous.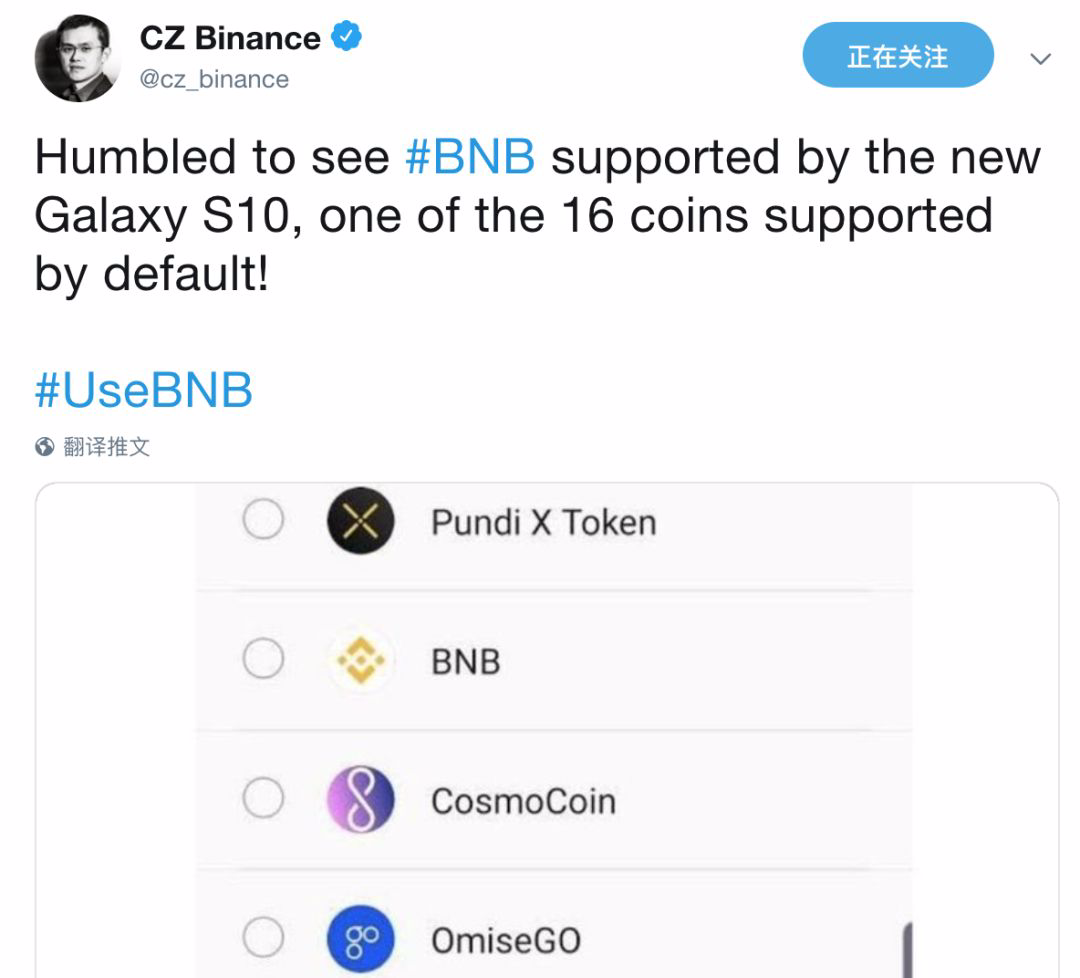 The lightning torch relay is coming to an end and the results are remarkable
Lightning Torch Event sponsor hodlonaut:
Data at the end of the lightning torch:
– lasted 79 days
– 284 passes
— 273 people participated (Translator's Note: Because someone participated in the torch relay many times, the number of passes exceeded the number of participants.)
– spanning 56 countries
– Accumulated transactions of 6.86 bitcoins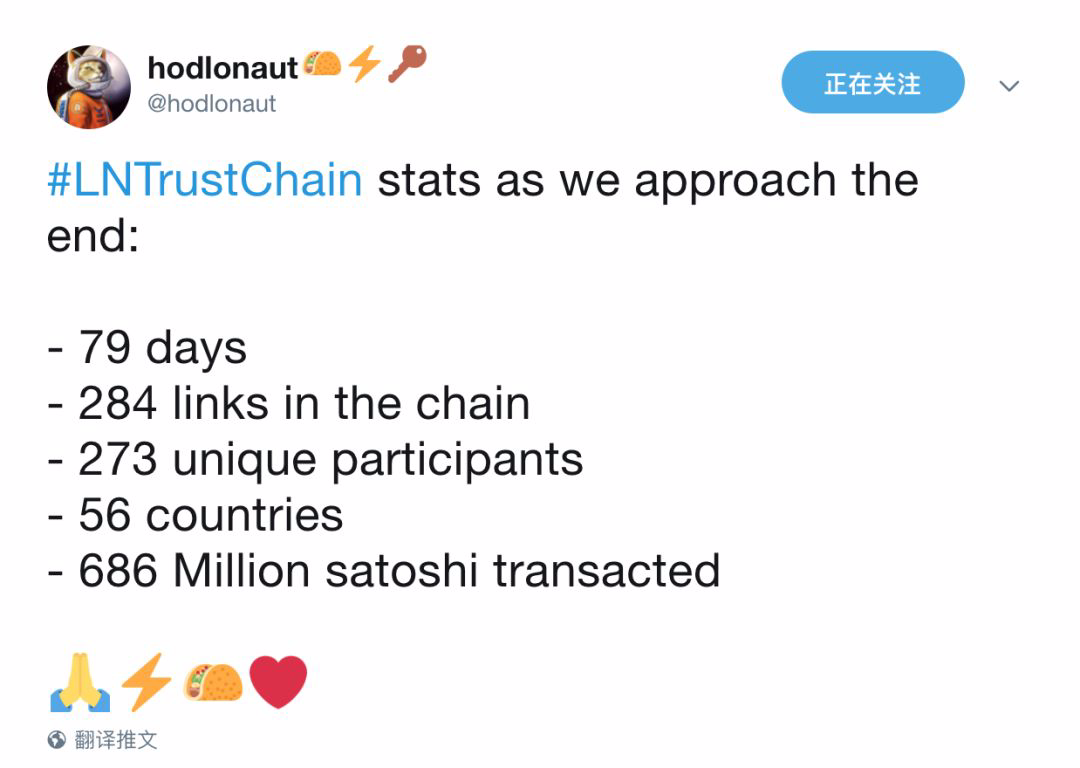 Wavefield is about to launch USDT stable currency based on its own main network
Wave Field Foundation official Twitter:
The new USDT stable currency based on TRC20 will support TRON's Decentralized Applications (DApps), including popular applications. Based on the TRC20 protocol, this stable currency will support smart contracts and will introduce privacy options.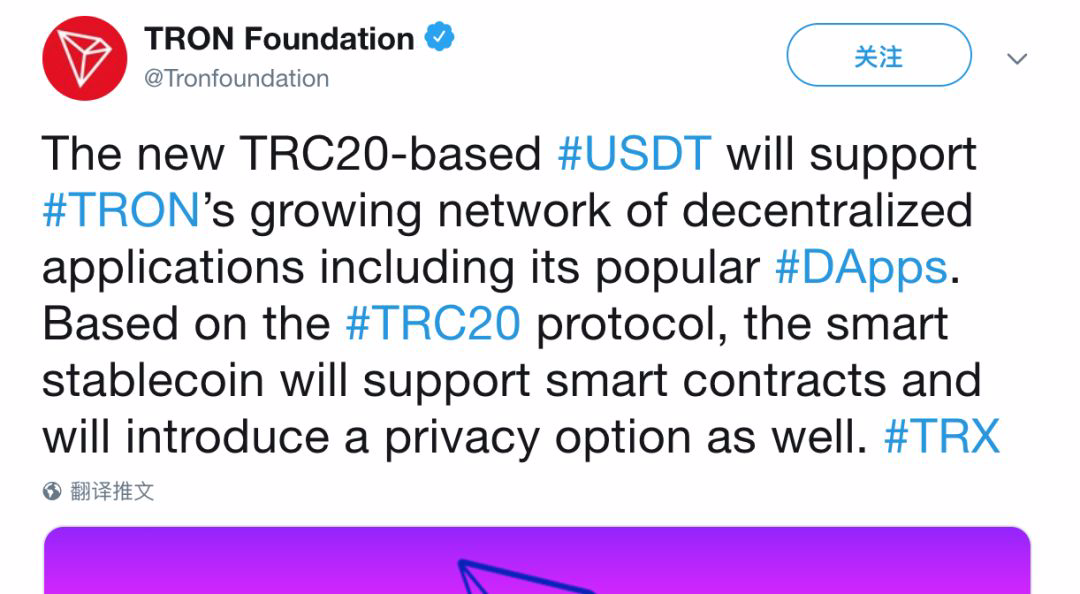 Wave field founder Sun Yuchen retweeted and revealed on his personal Twitter that the stable currency will be launched on April 9th ​​and has an incentive plan of USD 20 million for USDT-TRON stabilized currency adopters.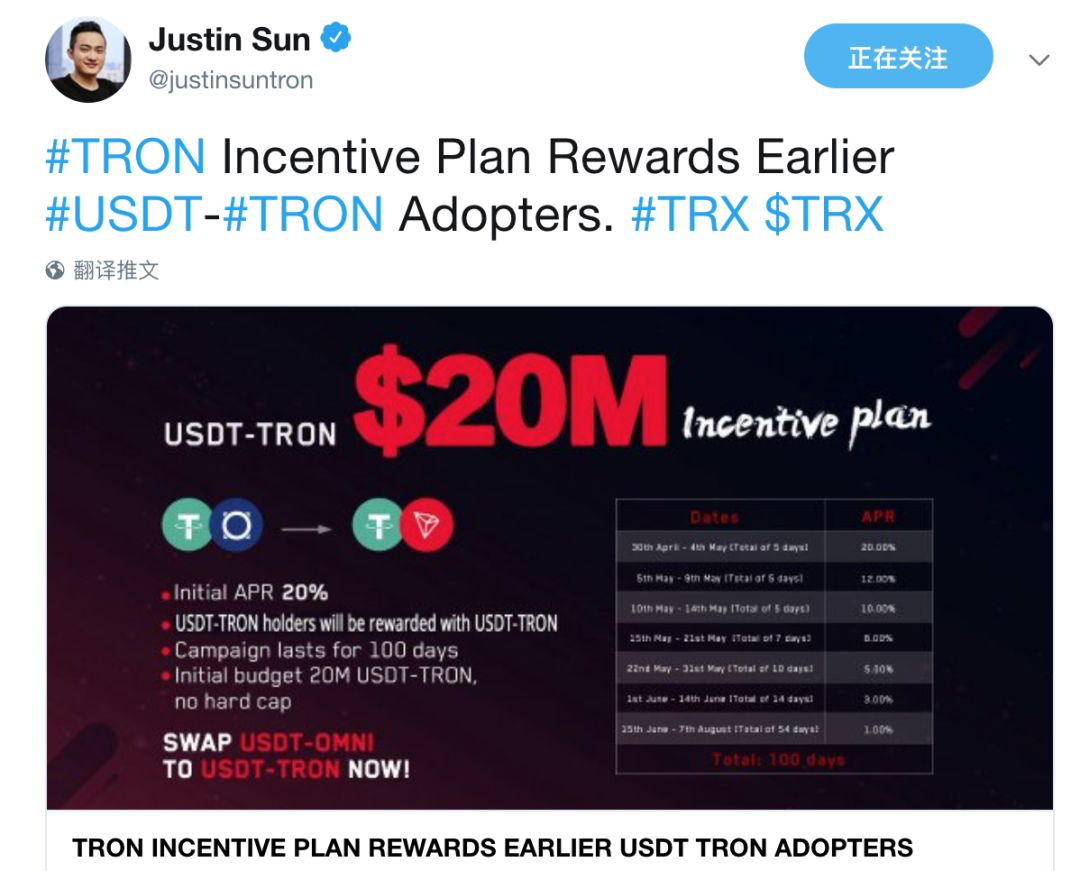 Bitcoin prices are close to $5,300, a 19-year high
Forbes commentator Joseph Young:
Bitcoin prices are once again approaching $5,300 and are currently down less than 75% from historical highs. (Translator's Note: Bitcoin reached its highest price in 2017, about $20,000.)
There is still a long way to go before the full recovery of prices, when the industry is still very active.
Translator's Note: What do you think about the market?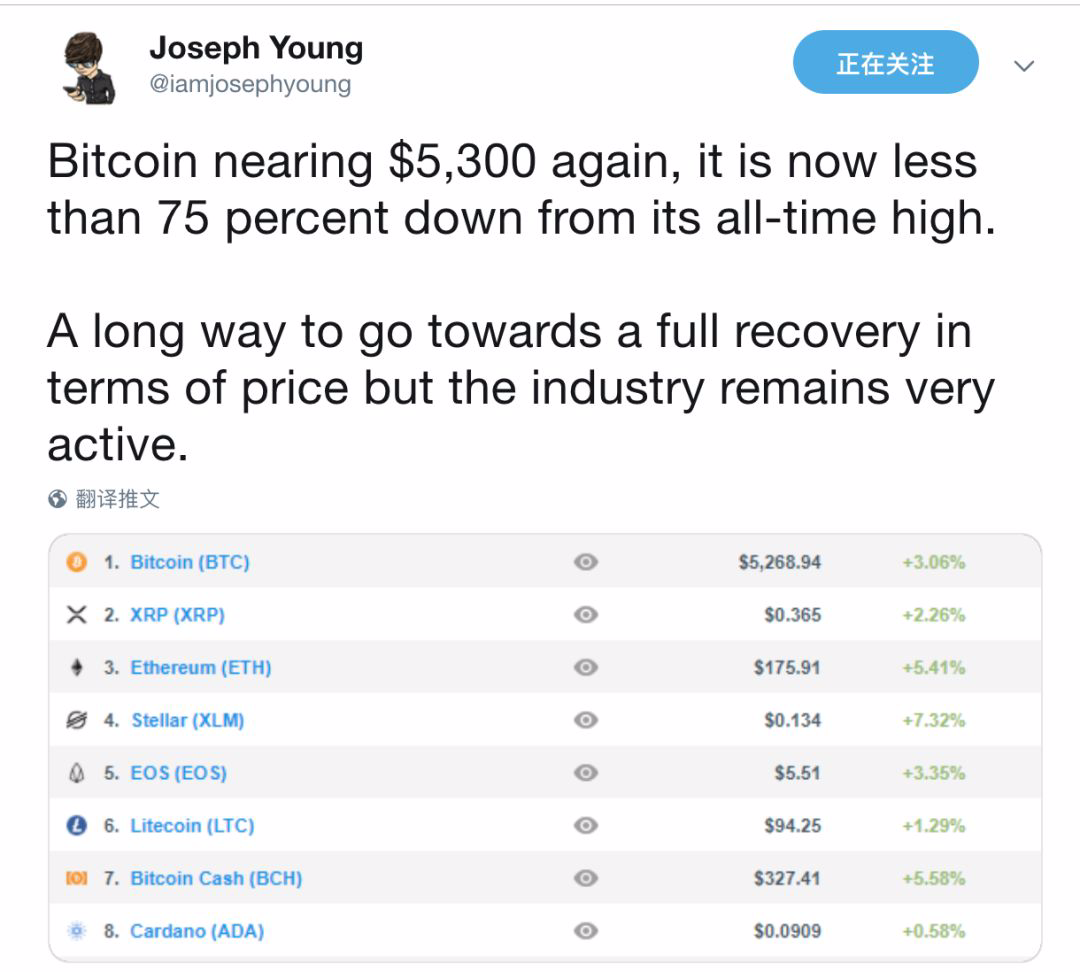 On this issue: March only hope, as a birthday with their own IP blocks from the media chain, block chain multiple programs, book author, block chain practitioners and investors.
—— end ——
Turn around every day and see the big coffee point of view, bringing you the freshest and most interesting points. Welcome message, forward! (Reprint please contact the leaf, WeChat Jennywu007)
We will continue to update Blocking; if you have any questions or suggestions, please contact us!
Was this article helpful?
93 out of 132 found this helpful